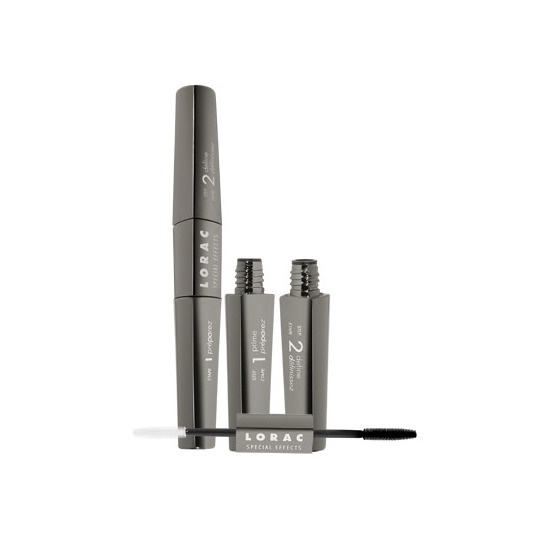 Rollover image to zoom
Reviews

Amazing
Why would you pay for mascara and primer separately when you can get it in one? This primer makes my eyelashes even longer than what they are already and the mascara doesn't flake or cake. It is well worth you pay for it and ends up being cheaper than what it would cost to buy these two products separately. It tends to last me 6 months.

Fantastic!! Lorac Special Effects Mascara
I love, love, love this mascara and primer been using it for about a 3 months now and ready to purchase my next one. I purchased it in a set that was well worth it, every product has been a pleasant surprise. I love that it's a 2 in 1 packaging, I love the mascara wands, they really combs through every lash. The primer goes on really smooth no thickness in the formula and really conditions my lashes, no flake no clump and when followed with the mascara it's just heaven for me. I really only need curl and a bit of volume to my lashes but this combo gives me just enough length, great definition and volume, and really makes my eyes look open and bright. I also find the my lashes have more shine and very healthy, they are very defined which is key for me. Last all day. I totally recommend this mascara/primer, I like it better than my Dior primer, great product.
---