Eye Candy Full Face Collection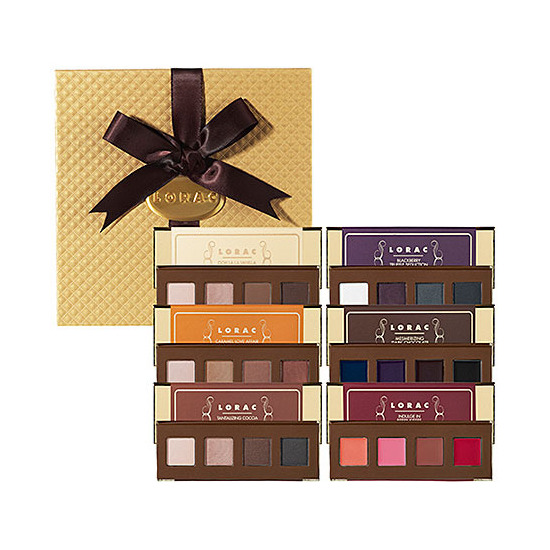 Rollover image to zoom
Reviews

AMAZING
My fiancé got this wonderful collection for me, and I absolutely love it. The shadows go on smoothly and last throughout the day, the pigment is perfect. I use the cream liner palette almost every single day, it goes on nicely and the texture is creamy and amazing. The palette itself is a great size, small enough to throw in your purse. Pricey, but well worth the money! Plus, you aren't just getting one single palette! You get the whole package to complete a look. Love this!

love this !
my wonderful boyfriend got me this great collection for Christmas! I was so excited! LORAC is usually very expensive but to get all of this for $60 was a steal. the eyeliner is creamy (goes on smooth) and long lasting. I love the lip color and it is small enough to throw in your purse. the only thing I wasn't super stoked was that I wish some of the eyeshadows had a bit more variety, the pigment is great and they are long lasting, but there are a few that are a bit too similar.

Best full face set for the holidays
I was a bit hesitant To try this kit out sheerly due to the $60 price tag, but I'm glad I invested in this exquisite collection. The colors are shimmery and vibrant and feel buttery smooth, but what I'm obsessed with is their cream liner palette and the cheek and lip tint. OMG I love them so much! The lip tint is Superb and the colors easily could be used for any season. i wish i knew the name of the cream liner pallets, since they are of the hook. over all a great purchase, i love it!
---