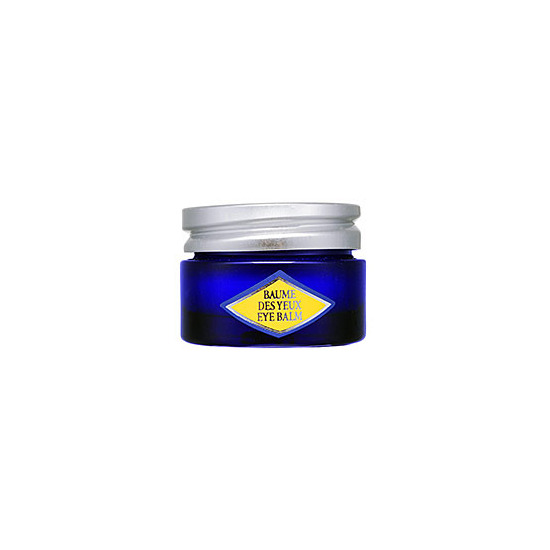 Rollover image to zoom
Reviews

will not be purchasing the full-size version, very rich, not very moisturizing/helpful...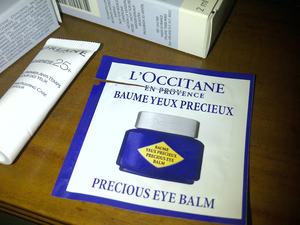 i wanted to move on from regular moisturizing eye cream to an anti-ageing eye cream. so i got samples of this along with Orlane Anagenèse 25+ First Time Fighting Care Eye Contour. i tried the Orlane Anagenèse 25+ one first and was pretty impressed that my dark circles went away.
the "Eye Balm" is precisely what it says it is, it's a balm. it's very rich, even richer than The Body Shop's Wise Woman Eye Cream. but unfortunately, it doesn't absorb as well. instead, it just kind of dries off on your undereyes, it actually reminds me of Elmer's glue. i mean it's okay when Clinique Acne Solutions Clearing Moisturizer does that because it's an oil-control/anti-acne product, but if a product does that on your eye area, that's just bad for ageing, right? instead of hydrating my eye area, it kind of made it tight and dry. and i'm upset that the dark circles Orlane Anagenèse 25+ got rid of are back now. :(
also, because it's so thick, you end up using a huge gunk of it, which is pretty wasteful. the 1ml sample only lasted 2 days (4x uses) whereas the Orlane sample (2ml) lasted a good 19+ days (2x daily). a little goes a LONG way with the latter. i'm also thinking that, like the The Body Shop's eye creams, this also is a "band-aid" product that fills in lines, but doesn't really have any active ingredients for my "preemptive strike" against ageing (unlike YSL and Orlane).
i don't hate L'Occitane. in fact i LOVE their solid perfumes: best travel items ever (with European TSA's silly liquid rules and all). but this is their first skin care product i tried out and i'm really unhappy with it and i will not purchase the full-sized pot. sorry. :(

Sorry L'Occitane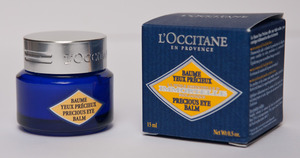 I really do love L'Occitane and all their products so far have been great - especially Divine Cream deffo worth the price. However something went wrong here. This eye balm is no way near sensative enough to be using around the eye area. It causes a tingling sensation when it's applied which is bad news. It made my dark circles worse and caused my outside corners of my eyes to go red and sore. L'Occitane make many products 100 times better than this one.
---