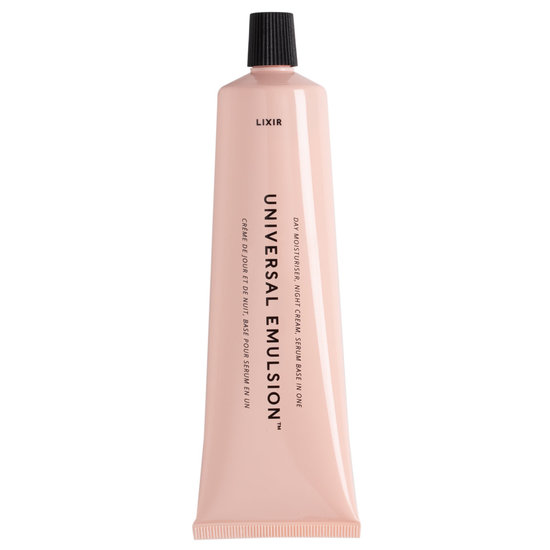 Rollover image to zoom
Reviews

I should buy bigger size
I am done with my searching for emulsion. Due to my extremely dry skin with eczema issue, i have to put serum, emulsion, face cream, sun screen and face oil to keep my face hydrate. With this emulsion, i can get rid of face cream and sun screen steps on busy days. This emulsion is giving me surprise that my face is so hydrated and glowing without greasy look and feel. I should have bought the bigger size.

Should have bought the bigger size - amazing!
I'm absolutely in love with this product. I've tried about 10000 moisturizers in my time in the industry and this is far and away one of the absolute best I've ever used. The feel is lightweight while remaining nourishing and sinking in quickly. The scent is absolutely lovely- a light jasmine, so beware if you're not a jasmine fan, but otherwise go for it! Keeps my face nourished, makeup in place, and hasn't caused any breakouts. A perfect universal cream.
Love it
This is a lovely lightweight moisturizer. It layers well with all my other skin care and makeup. It never balls up when I put my primer on - a problem I've had with others. It's a little light for nighttime use, but if I blend it with an oil it's fine. I've gone through my first tube, and I'm upgrading to the larger size. BYW, the "sealed" thing? I don't get it, as much as I pat and press. But it really doesn't matter.
More moisturizing for my hands
This product might be better suited for summer weather, a more humid climate or when used under an occlusive. At first it seemed to moisturize my face all right but after a while my face was dry. Of course I live in a drier climate so I will seek a product better suited for the climate. But overall ingredients were fine and I think it would be okay for more reactive sensitive skin.

Team
This unique creamy emulsion can be used anywhere you need moisture, face, eyes, hands, or body! It has a light scent and feels so hydrating. I do have a little trouble recognizing the "sealed" feeling, but I just make sure it is fully rubbed in, it does sink in in a minute or two.
For my oilier skin I sometimes feel that it is slightly too heavy during the day, which is a shame because I love that it actually registers with SPF protection. However, I still love it at night-time, and really like it for the eye area and my hands, and my wife really loves it both day and night!

Amazing
I don't know what to say other than I'm gonna CRY that it's sold out! Not a great smell but it fades and is killed of instantly when I move on to the next part of my regiment so it's not really a huge deal. I bought the biggest one and I have about half left or so after about two months. I use it twice a day as the emulsion step in my very long morning and night rituals. lol I highly suggest this. It goes really far and doesn't take a whole lot so it's worth the money.
---