Portfolio Professional Correctors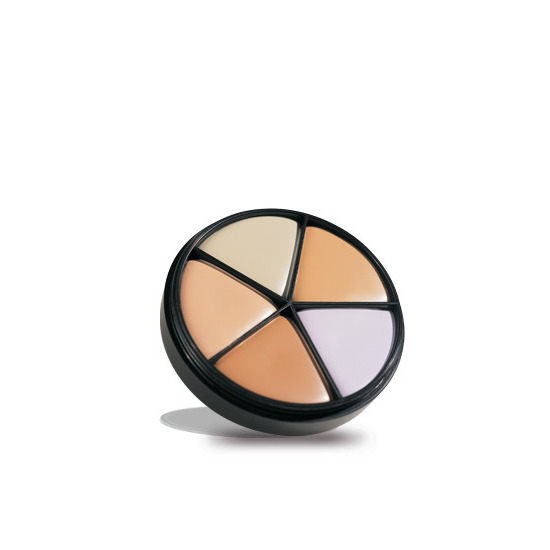 Rollover image to zoom
Reviews

Amazing Product!
I've never seen a concealer that covers up any redness or blemishes so well! I've already used it all up! It is quite pricey, but it is definitely worth it! They blend out perfectly and are very heavy duty! The only thing that bothered me, is that it dried up very very quickly! Other than that, this product is my all time, go-to concealer!

At first i really liked the coverage but it was really drying. I found that mixing it with my foundation gave me the best coverage and also it blended easily. This is wodnerful covering anything from dark circles to redness. I will repurchase this and I love this. It is expensive but i feel like it's worth it because it covers everything and it lasts a long time. This is the best concealer i tried so far and i recommend this!

My staple!:)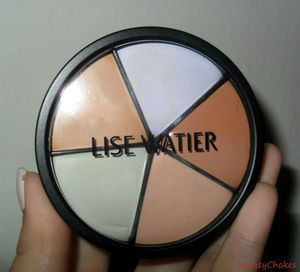 I am a bit of a concealaholic, so I own quite a few different concealers, but this one is the staple in my makeup\concealer collection. I personally use the ''original'' colored one, but I also have the dark one and I absolutely love them. Needless to say, the coverage is wonderful, I truly consider it as a pro correcting palette. Yes, you have the essential set of correctors in a cute round wheel, that's what makes it even more amazing. I know that you can now get these concealer palettes from almost every makeup company, but this one just somehow stole my heart and there's no way I'dd give up on it:) Despite the price, which I admit is a bit high, I am still convinced it is worth it. I mean, think about it! if you were to buy all the shades of concealer separately, you'dd spend way more money! And it also lasts long so I wouldn't be as concerned about the price and give it a try:)

AMAZING!
I purchased this a few days ago and I used it a few times now, and I fell in love with it the first time that I used it! They are all so creamy and blend out perfectly! & The coverage that they give is outstanding! It's a definite must have in your makeup collection or your makeup kit!

Great Product!
I was sceptical about trying this out. I purchased the Dark one and must say I love the product.
The colours cater to my skin so well and blend into my skin well.
I use one as an under eye concealer, one as a shader and another as a highlighter.
This palette is worth the price.

worth the price
this is amazing stuff. seriously. i wanted it since i was like 15 but couldnt justify the price [its around forty bucks or so here in canada], i finally got it, and ive used it right up! what i didnt use is dry now [it is a cream after all] but it was mostly just the lilac illuminating colour that remained untouched because i have my own preferred ways of illuminating.
so to elaborate, this comes with five shades.. three concealing shades, the dark shade is actually used for contouring as well, or to mix with the lighter to create a custom match.. sounds like a pain but its not that difficult! and the beigey yellow colour is for those blue veins around your eye, that are along the sides of your nose.. i kinda questioned it at first because its VERY beige and yellowy, but once you put it on, you'll see-it really works. after i use that shade i can skip undereye concealer altogether usually..
the green is obviously for correcting redness... i used it for zits then layered concealer overtop [as i said, wanted this when i was in my teens.. lots of zits!]
i'll admit i barely touched the lilac illuminator but when i did, it lived up to its promise. i just prefer a more dramatic highlight.
it comes with a paper insert with a face drawn and all the areas plus which colour to use for that area, and if you get confused after you throw the paper out, on the bottom of the package itself, it divides it like a pie and tells you what each one is and what its for.
great investment
---