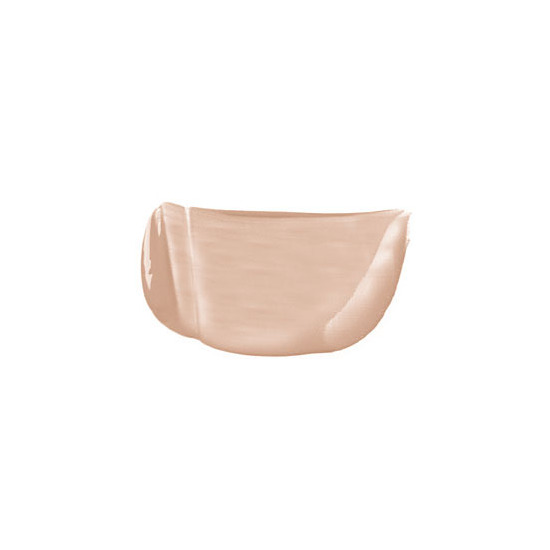 Rollover image to zoom
Reviews

Thicker and drier than the original formula
I decided to repurchase LMTM in Oil-free formula instead since I am currently living in Texas. With the weather here, the original formula was a bit too much for my skin. It was working fine during the winter though.
The texture between the 2 formula is definitely different. This one is thicker and honestly a bit difficult to work with especially for my overall dry skin BUT it actually covers a bit more than the original. However, this isn't a lightweight foundation so it will not cover blemishes or scars. It even out my skin tone naturally and leaves it with a dewy finish which is fine with me. This is super lightweight that the only reminder that it is on my face is the scent. I'm not that crazy about the typical sunblock scent.
It does not have a strong lasting power on its own especially in a hot and humid climate. I do get a bit more glowy and shiny with this than the original formula.
Color choices are pretty vast. You can afford a bit more mistake with color choices here. I never had LMTM oxides and turned my skin orange. If you have yellow or golden undertones like me, most of the colors won't turn you orange.
I figured out to control the wear for this formula when I'm going out with my guy. I can't apply this the same way as the original formula or I will get more glowy and shiny after a couple of hours. After I washed my face in the morning, I will put on my serum, eye cream and a thin layer of moisturizer with spf 15. The spf on this tinted moisturizer isn't strong enough for the TX summer. I let my moisturizer sit for 10 mins so I use that time to prep my hair for the dryer. I then put on my L'Oreal Studio Secrets primer. I just dab it on and let it rest for another minute. I proceed with the tinted moisturizer. I usually will take a dot and dab it on an area and keep going back to take a bit more and dab and blend. This is to unsure that I don't use too much of the product and amazingly, it actually covers better when I do it this way than rubbing it in like I did with the original formula. It does have a very natural finish with a nice healthy sheen. When I need a bit more coverage, I let it dry and dab and blend a bit more on the areas that need coverage or I just grab a concealer when I don't have the patience to sit and wait. I swipe my bronzer brush with a bit of highlighter powder and swirl it across my face and add a touch of bronzer for my cheeks. I spritz my face with Skindinavia Dance! Makeup Finish to set everything. This last the whole day in TX summer. It oxides a bit to match my skintone after 15 minutes and I just love how sheen and healthy my skin looks.
Sorry for the long butt review. I will post a video to explain better on how I applied this.

Summer must have
I have to say it took me a while to pick this bad boy up! $42 for a tinted moisturizer? WELL it's worth every penny.
I love the coverage it give and that it has spf already in it. I dont like wearing foundation all the time so this is my summer go to during the days i'm not out partying or need more coverage. It looks super natural and doesn't feel cakey even though it is a lot thicker then most other moisturizers.
I sometimes set it with my MAC Skinfinish Natural but it doesn't need to be set.
TIP: Like any other face product make sure you drag it down your neck and chin. Since it does have color and does cover pretty well you dont want to look like you have a mask on. :)

Cellulardream d.
Jun 26, 2011
Perfect!
Got this moisturizer at Sephora and it's worth every dime!
Caramel matches my skin perfect and its light weight, stays all day and doesn't get shiny during the normal work day.
Very nice coverage for a natural look.
It's thicker than most moisturizers so if you want to make it more spreadable I'd just add a daily unscented face moisturizer.
LOVE IT!

I LOVE this tinted moisturizer! The coverage is amazing while it's really lightweight and feels like skin. I have oily, acne-prone, sensitive skin, but this does not clog my pores or break me out. I've been using this for over a year and it's still going strong; the way it's designed makes it "travel friendly." Also, I can exercise/work out with this on my face and my pores won't get clogged! Love this.

Great for starting out!!
I used this when I first started out makeup, and I thought it was great. I was and still am shocked by how much makeup is, but I'll have to get used to this. This was good for just a medium amount of coverage. My skin tone is really pale and just hard to match, so the one that I used is a little bit too tan for me, even though I went to Sephora and they did a color match. Anyway, it's not that noticeable. It doesn't seem to have the problems liquid foundation has with sweating off, but if it is happening I don't notice.

New Favorite Tinted Moisturizer
I was looking for a new tinted moisturizer for the summer, and I had always heard amazing things about the Laura Mercier one. Many of my friends swear by this product, regardless of the season or the occasion, so I thought why not test it out. I went to my local Sephora, and tried it on. It goes on smooth, and hardly feels like you're wearing anything at all, which is a key factor for me. This particular shade is a bit too dark, however since it is the summer, it's fairly easy to work with. If you are looking for something lightweight, but gives amazing coverage, look no further.

amazing for oily/ combo skin
My skin used to be really oily in high school and it's settled down a bit since then so it's a little combo. summer means oil, and winter means some dry areas. and I gotta say in the summertime (and now that I'm hooked, in the winter too) this is a must for me. Perfect. Didn't feel like I had anything on, and I could skip waiting for my moisturizer to settle in, in the AM.

Worth the price!
I always thought I prefer foundation with more coverage until I started using this. I love how it gives a nice glow and makes my skin look healthier. It doesn't make my skin flawless-perfect, but it definitely makes my skin imperfect-perfect even though I don't have perfect skin at all! Though it's oil free, it's very moisturizing, Sometimes in summer, it gets too much on my normal-oily skin so I switch to MUFE face&body but I still like this product that I don't mind the price at all. I use Nude usually.It's a bit darker for my skin but it blends really well. I also use Porcelain for when I'm pale in winter, or sometimes just mix it with Nude.

Wonder product.
For some reason this is the yin to my yang when it comes to tinted moisturizers. I don't have oily skin but decided to use the oil free none the less. Man am I glad I did. It blends flawlessly on my skin ( I use a duo fibre stippling brush) and lasts all day. GREAT!!!
---