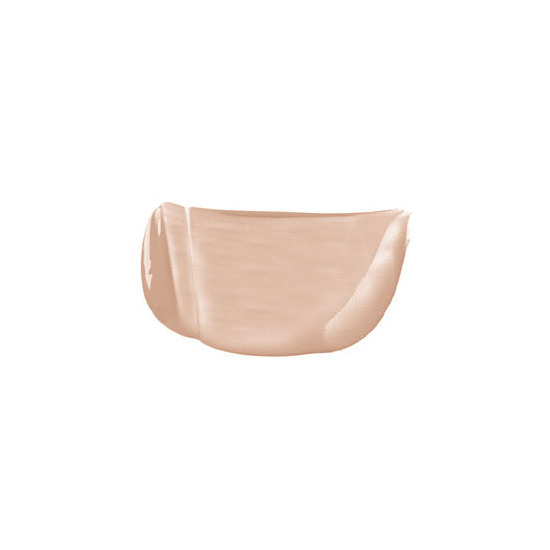 Rollover image to zoom
Reviews

My Holy Grail
This is my holy grail of all holy grail foundations. Nothing quite measures up to this. First of all, I like sheer to light coverage. As a tinted moisturizer, this is obviously a sheer coverage product, but it does a great job delivering the coverage I need as well as being comfortable to wear. It sinks in to the skin and has little to no fragrance. While it does have the necessary SPF, it doesn't smell like SPF-which is a bonus! This has been my go-to for 10 years now, and when I wear it I'm consistently asked what kind of makeup I use to get great skin. It evens out my skin tone, looks natural, and allows my own natural beauty to come through. Because of this product, I firmly believe that you don't need to wear a mask of foundation to look your best.

Natural glow for all seasons!
This has been my go-to base for almost a year now. I have normal to combination skin, but my main problem is with flaky skin. I've tried exfoliating but I still get a little bit of flakiness around the lower half of my face. It makes finding a base that doesn't exacerbate the dry bits very difficult, but I can honestly say that this tinted moisturizer does it for me. I still use a moisturizer underneath, but it definitely doesn't cling to those dry parts! I love the dewy but definitely not shiny finish, as well as the lightweight feeling on my face. It's perfect for winter when the skin is looking a little dull, but works for spring/summer too because it's just gives a very fresh, youthful appearance to the skin! Definitely try it out, you won't regret it!

Fantastic tinted moisturiser.
I'm a big fan of this product. It's moisturising for my dry skin, but not oily or sticky. I love a tinted moisturiser that doesn't feel wet on my face if it's not set with powder and this fits the bill. It provides fair coverage for a tinted moisturiser too. Overall a great product.

Favorite Summer product!!!
A Sephora employee suggested this product for me last summer. I wanted something that I could wear in the summer and not have it feel heavy. This product does the trick, the only thing I find is that I have to apply powder to certain areas throughout the day. Also, keep in mind that this is not a full coverage product. The other downside is that I do find sometimes that the color doesn't match me a certain days.

Catherine H.
May 05, 2014
I had a photo shoot coming up and I had never worn make up in my life, so I walked into Sephora and talked to some lady who does makeovers and she was really nice and recommend this product. I tried it out and love the feel of this really nice and light. The shoot was gonna be outside when the sun is setting and it was gonna be hot so this was gonna be perfect! It was for sure a little pricey but luckily they have a travel size so I got that. I paid $20.50 for it

Great tinted moisturizer
There is a reason there is so much hype around this product -- because it Really is That good! I was somewhat skeptical of tinted moisturizers until I tried this one. I had tried others, but they all seemed too sheer, too greasy, or too heavy. Although it offers light coverage (but very good coverage for a TM), it evens out my skin tone beautifully and it lets my own skin "glow" through. Also, it blends really well on the skin, and it lasts a long time on me when powdered (over eight hours). I have a somewhat oily T-zone in the summer, and I have had no problems with this. Moreover, the texture of this TM is really good, and it does moisturize my skin without feeling heavy or oily. For those who are talking about its price -- yes, it Is pricey. But bear in mind this is a really high-quality product, and you're not going to find anything of the sort at a drugstore -- believe me, I would know. Also, I got the travel size at Sephora, which is way cheaper and not small at all -- I paid CA$24 for 30ml (1oz). All in all, a must-have. I don't know how I would've got through spring and summer without this.

the best tinted moisturizer
I have a sample of this and thought wow great coverage for tinted moisturizer. I also wear this on hot days under a primer and it works perfectly. It does really hydrate and look flawless like a second skin. I will definitely buy more for my kit for work.

THE BEST TINTED MOISTURIZER
This is my all time favorite tinted moisturizer. I purchased it about a few months ago, and it is still not even half way empty! It gives me the coverage I need and the appearance of flawless skin which is what I look for in a tinted moisturizer. I have drugstore to highend and this is definently my favorite!
---