Foundation Primer- Radiance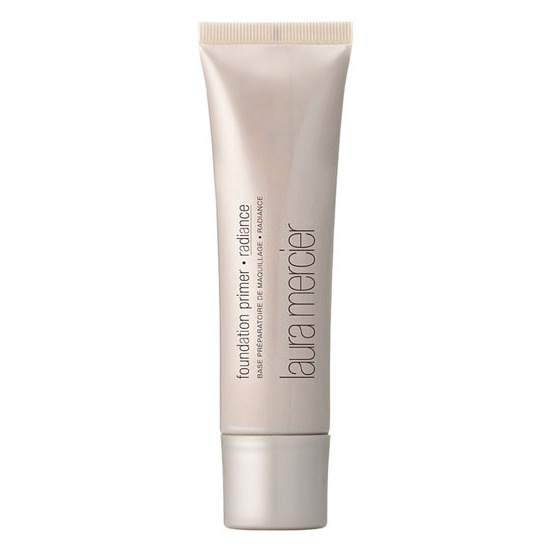 Rollover image to zoom
Reviews

Love This!
I saw a video on YouTube and said "What the heck? Let me give it a go". I fell in love the first time I tried this! It gives a beautiful radiant look that last all day. It goes great with all skin tones and sheer just the way I like it. Thanks a million for making this product.

Love It!
First of all, I just wanted to say it is BEAUTIFUL. In my opinion, it is definitely a HG product. If you're looking for a subtle radiant look, definitely try this out. It does have a slight pearly tint to it but it is very sheer so it is only really there for the glow it provides rather than any colour. I have tried it on quite a few different people and it has worked well with different skin types and tones. Definitely a plus!
I was given a sample of it not long ago when I bought the LM Tinted Moisturiser (also amazing but deserves its own post) and wasn't sure about it at first but I fell in love as soon as I tried it. It's not oily or shiny or even too shimmery, just gives you a subtle glow that looks like it truly comes from within. Cheesy, I know, but true! As soon as it finished, I had to go buy some ASAP.. to the delight of my bank balance. (See last paragraph)
The best thing about this product is so far, you would think I was talking about a highlighter... But no. It is a primer and does its job very well. My makeup stays on all day (coupled with a setting spray). It is very lightweight so won't feel like you have a lot of product on your face especially as you don't have to use much at all and skin absorbs it quite quickly which really helps.
The only downfall of this product would have to be the price.. but that may just be because I'm a student. :( It retails at £28 so I would definitely get a sample and try it before buying the full product if you have sensitive skin etc. Once you do fall in love and buy this, however, you will find it will last you forever. I've already had mine around 4 months and there's more than half left so you do get a lot for your money and you have to use so little that it will feel like a never-ending pot of gold ;)
@Makeup_Matters www.facebook.com/makeupbynadiajeena www.makeup-matters.blogspot.co.uk

Ugh no!
I had purchased the original Laura Mercier face primer and absolutely loved it. It left me with a smooth, almost silk like feel to my face and made it super easy to apply my foundation. When I ran out of it, I decided to try the primer with radiance to change it up. After trying it out the first time, I knew instantly that I hated it. When they say radiance, they REALLY mean it. Personally I found for my skin, it just made it look super greasy, oily and actually made my foundation look worse worse. Plus, it wasn't as moisturizing and left my skin feeling very dry and just gross. Won't be repurchasing and now I just have it in my makeup collection bein' all lonely and unloved.
---