Artist's Palette For Eyes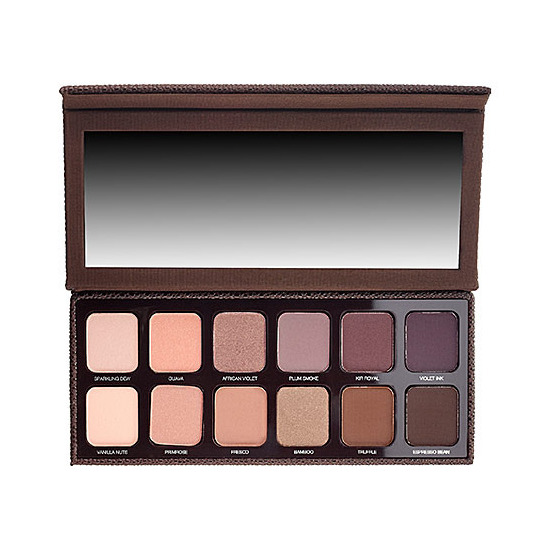 Rollover image to zoom
Reviews

Great combination
I like this palette a lot because of the matte shades. I love the matte shades in this. The shimmery shades are pretty but I like consistency of the UD shimmery eyeshadows better. If only UD would make a palette like this that has a great combo of matte and shimmery shades then it would be perfect. Overall, the colors in this palette can work for everyone and they are very pigmented.

GORGEOUS! SOFT, CREAMY, A DREAM!!
I debated between this Laura Gellar palette and the LORAC PRO palette. I decided to go with this one. The shades are a little bigger than those in the LORAC, and you do get fewer shades, but they are beautiful. The packaging is better on this than the LORAC PRO, as it's not cardboard but it a padded velvety snake like printed material. There are shimmery shades on top and matte shades on the bottom. I love this palette for my kit because it works with almost every skintone! You can use this for a natural bride or incorporate the deeper colors for a smoky look. Great for daily wear or a night of being frisky! As with all shadows primer will do this palette justice. Without a primer, it falls into the average category. You can use some of the matte tan/brown shades to fill in your brows. The shimmery shades are a bit more "chunky" than the matte shades. Overall I like this and love the range that it includes, browns, purples, blues, tans, and pinks. Just lovely overall selection. If you love bright, loud out there looks, this probably would not be the palette for you.
---