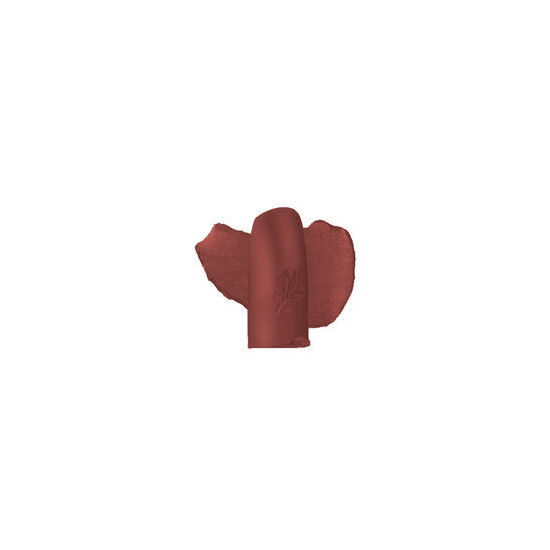 Rollover image to zoom
Reviews

Beautiful! I have 'Midnight Crush'
Midnight Crush is a gorgeous, deep raspberry color that is so comfortable to wear. While the color is beautiful in the tube, you really don't get the full effect until you apply it to the lips. These lipsticks have ultra-fine, gold mother of pearl infused in the formula that gives it a luminosity effect that is surprisingly wearable for both day and night.
It applies smoothly, one to two coats is definitely enough, and it has an intensity and depth that is so pretty. It has a creamy finish that is neither glossy or matte. It will last a good 5-6 hours and can be worn without a liner.
I find that this color is a very universal shade. It will look stunning on both very light or dark skin tones as a dramatic pop of color.
The packaging is so pretty. I love the silver tube. The price is a tad high but well worth the price for the high quality of the product.

I'm IN LOVE!!
When I tell you this stuff is amazing??? I am beyond in love with it!! I was afraid of the violet color but it's BEAUTIFUL ON! I paired it with a deep liner and it gives just enough umph to not be overpowering !! It's not dry and doesn't peel! The color lasts and I love how light it is!! It's amazing!

Love This Lipstick!!!
i usually hate the vast majority of lipsticks, but this one has changed my mind totally! this lipstick is feather light and doesn't dry my lips out at all. i also love the fact that it doesn't budge once i put it on. i literally forget i have this lipstick on until i catch my reflection in a mirror. this also has a pretty respectable wear time (about six hours, but i have had it on for longer and it still looked good) and it will even hold up to light snacking : ) i'm very happy with this lipstick and i plan to collect as many colors of this as i can

These lipsticks are the bom.com
I have seriously fallen in love with these lipsticks! I have extremely dry lips and lipsticks tend to dry out, cake up and generally just get gross really quickly on me.These ones just wear soooo well though. The texture of these is amazing, so soft, silky and hydrating. And you still get a nice opaque color. I currently own 170 sequence of love and it has become my new favorite red, it is quite an orangey red though so if you like more blue based reds this shade may not be for you, I would try the 181 if you like the more blue based reds. I also dyyyeee for violet coquette which is the most gorgeous purple/berry shade

nice glossy and bold red
This shade isn't for the faint of heart. It's a glossy, bold, blue-based red, so it looks best if your skintone skews cooler. It fades slowly but evenly, avoiding the "ring-around-the-mouth" look. For staying power, use a lipliner, and for a slightly more subtle but still pretty look, apply with your finger instead of directly out of the tube to get a more stainlike finish.

The colours this lipstick comes in are great! The way it looks as the Lipstick it looks on your lips as well! But After somewhat an hour my lips were dry! Like the skin was peeling of or something. It felt as if the lipstick had stolen all the moisture from my lips. I used a lipbalm underneath ( one that is not shiny) and it help. But this is not whaat I want from a lipstick I payed 26€ on Though I might need to add, that my lips are really dry at the moment. You need a brush to apply it. I tried it without and had it all ver my mouth area - Not nice!
---