Aquacolor 24 Colors Wet Makeup Palette - Car Palette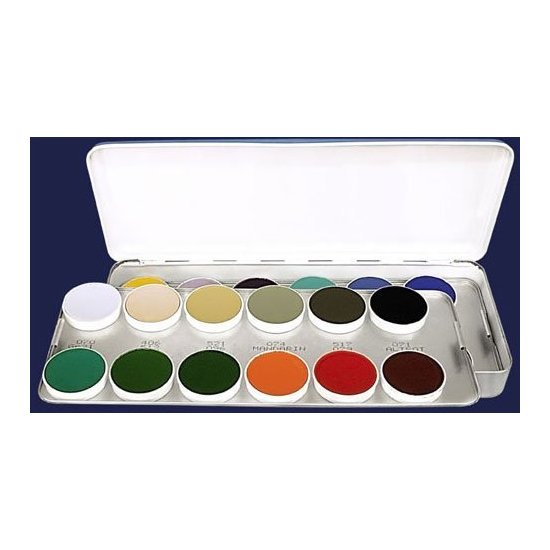 Rollover image to zoom
Reviews

amazing amazing color to work with for all kind body painting. I love it and used it for years.
I usually use them for body painting, halloween makeup or any kind of parties makeup. The colors are easy to blend and apply. With a wet brush and you can create a beautiful color, also I mixed it with different product and the result is still beautiful. Love them so much.

If you're looking for bright color, this is it.
Aquacolor is one those products that you have to practice with a lot 'couse it has its tricks. But once you get to it you'll have the brightest and beautifull color on your eyes. You can use it either as an eyeshadow or as an eyeliner. You can mix the colors. It's perfect for a fantasy makeup, for glamour makeup and for the everyday makeup too. For me, it's a MUST in my makeup case.
---