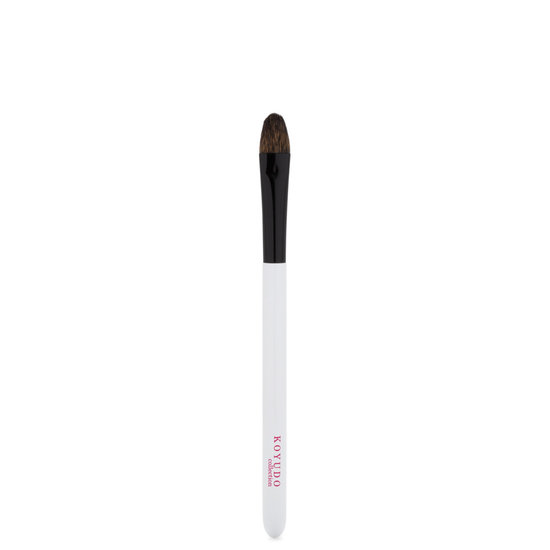 Rollover image to zoom
Reviews

Divinely soft
If I could just have one eyeshadow brush, this is the one. Eyeshadow application has the most beautiful subtlety. The feeling of the brush is unbelievably soft and silky over the lid (important when you have aging sensitive eyelids). No drag or skipping. Can use the tip to add definition and blend from lashline.
Rather than spend ++$ on high end eyeshadow, invest in a great brush. This brush am sure would apply most formulas beautifully. Not to put all the blame on tools (and I am certainly not a makeup artist), but trust the Japanese artisans, and you won't regret. Esp if you prefer subtle application of product and ability to slowly build dimension. Even I can achieve a gorgeous seamless graduation across the lid with this brush. Love!!

Favorite lid brush
This brush is perfect for packing eyeshadow on the lid. I go for a natural look and when I want to add a natural glimmer or bit of shine to my lid this brush is perfect. It is soft but effective and the perfect size and density with a good "spring" to it. I have what feels like a million lid brushes and this is my favorite and the only one I use now.
---