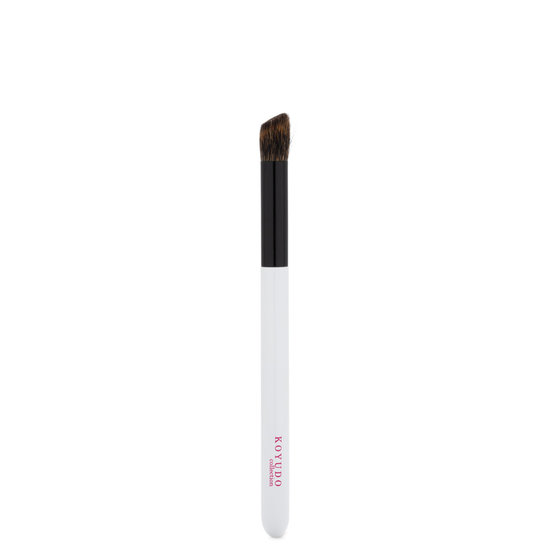 Rollover image to zoom
Reviews

So soft!
This is not a shape I have a lot of in my brush collection. In fact, I only have one other angled eye blending Brush. And this one is most definitely superior! The softness was unexpected, even though I did notice that it was squirrel hair when I ordered it, it still took me by surprise. It picks up a very good amount of color, and it blends very well. Really helps me build a look effortlessly with my hooded lids. I love it, and I think if you're like me and either specifically wanting this shape, or just looking to try different shapes, you will enjoy this brush. Perfect density and softness!

Valentine I.
Dec 17, 2019
My favourite eye brush
I've always loved angled eyeshadow brushes and honestly this little pine squirrel beauty blows many other eye brushes out of the water! Its very soft on the eyes yet quite firm. It's the quickest, easiest brush to use for contouring my aging eyelids. It also seems to apply and blend shadows simultaneously. Perfect for one and done as well as more elaborate looks. Glad I trusted my instincts on this one.
---