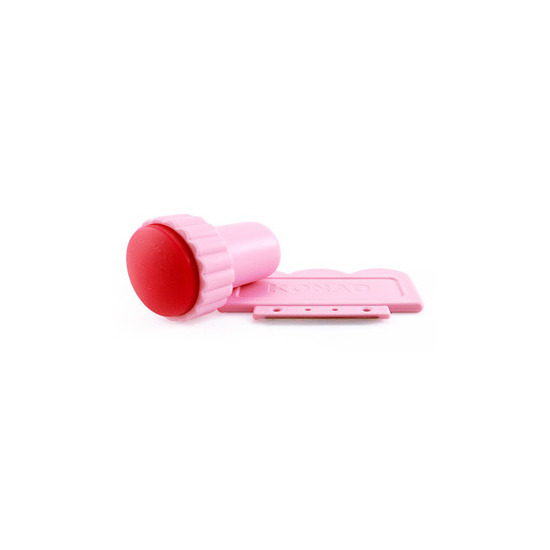 Rollover image to zoom
Reviews

Really durable
There isn't much to say about this besides the fact that it's great! I haven't had any trouble with my konad stamper and scraper. I've had mine about four years and I use it constantly and it's still in great shape. It's easy to use and I like that you can remove the rubber part of the stamp for cleaning.

Fun to use
i got this as a gift from the mall as a kid YEARS ago and i found it not too long ago. its a cool fun thing to must but i wouldnt call it a must have.

Better than the rest
The Konad stamping kit is better than any other stamping kit out there, in my opinion. It's also relatively cheap, and you don't have to use the Konad plates, you can use any brand, but definitely use the Konad rubber stamp. I've never tried using a polish besides the Konad one, so I can't attest to how it works. I've noticed that it's really easy to overdo the polish though, you just need a little bit!
---