Kiehl's Ultimate Strength Hand Salve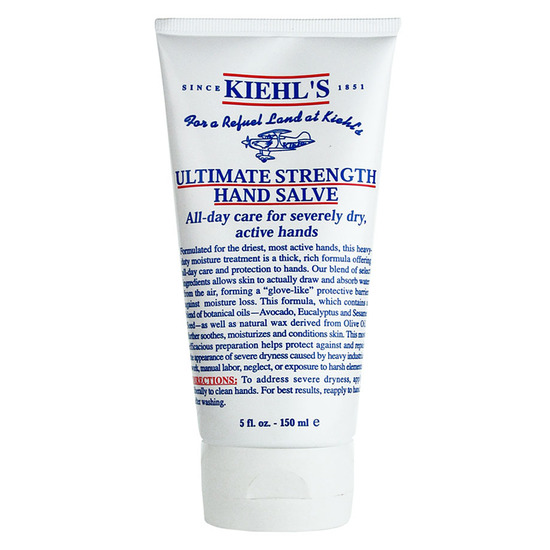 Rollover image to zoom
Reviews

Khristine T.
Jan 19, 2012
Great Winter Hand Lotion!
this was one of my first purchases at my local Kiehls and I absolutely love it! My hands are extremely dry during the winter (when your a nurse and are constantly washing your hands) even at home I'm always washing my hands and my hands would be so dry they would crack. I have used this product and it makes my hands super soft and the smell is amazing! it is rather pricey for a hand salve, but absolutely worth every penny! My hands looked so dry and nasty and now after using this only a few times, my hands look normal again!

Great lotion!
I always keep this in my purse in the winter. My hands get very dry and crackly and Kiehl's Ultimate Strength Hand Salve is the only thing that keeps my hands soft during those harsh months. I live in the north east so it gets very cold, and my hands get so dry that they crack, i do not know how i lived without this! If you get dry and crackly hands- go out and get this!!! :) love it!

Winter must-have
I can still feel this work after I wash my hands (once) because it is so thick, it lasts! I love this product during the winter. I'm always wearing gloves because my hands are so cold. I put his on, making sure to rub it into my cuticles and then put my gloves on. My hands are unbelievably soft. Hands that are dry or older looking can age you the same as your face. Make sure you use SPF. I will rebuy.
---