Kiehl's Creme de Corps 'Soy Milk & Honey' Body Polish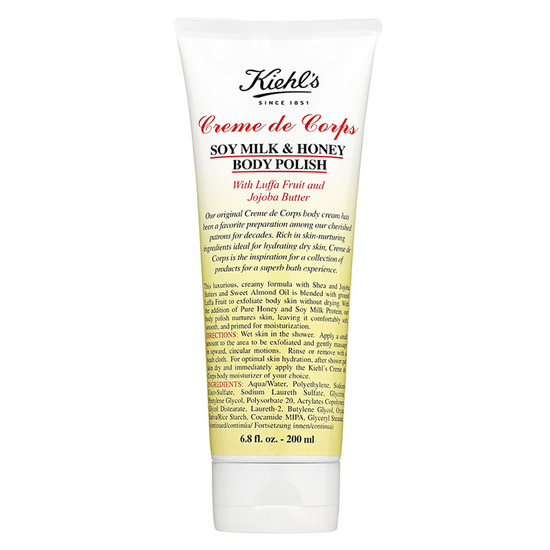 Rollover image to zoom
Reviews

Happy Time in Shower ^^
I bought this thing last week. At 1st, I kinda confuse to pick between this, Body Shop African Spa, and Molton Brown.
Thank God, I chose this one. The price is so-so, it's cheaper than Molton Brown (which is in $60) and a little more expensive than body shop (which is in $32). This one is about $38, I think.
First, I doubt this scrub will do its job. Because, I read a review from a beautician, that this stuff will just give u an okay result (not something superb, so don't expect too much about it). And it's kinda hard to find another review.
But, luckily I bought it.
I shower with a liquid shop before I use this. After that, I apply it when my body still in wet condition. Guess what?! I just need a pea size for every part of my body (I divide it to right hand, left hand, core, right leg,and left leg). I mean, the scrub is just never ends. It's not disappear easily, so u can keep rubbing it and it feels very good to keep rubbing the scrub onto my skin. After a while, I rinse it with water and it's not feel slippery. I can feel my skin is firmer, brighter, and moisturize.
The point is this product is good. It will last long and it's not disappoint me at all. Well, I kinda dislike the smell I guess, like butter. But, not a problem, I still loving it!
---