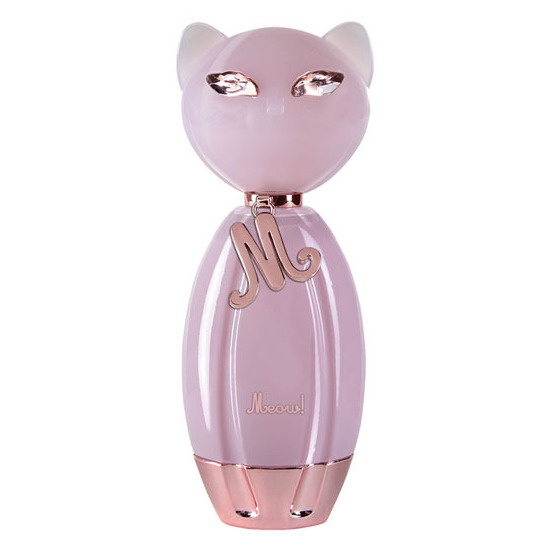 Rollover image to zoom
Reviews

I love this perfume not only because Katy Perry is my idol but because it has such a beautiful smell all of Katys perfumes do <3 It has a smell of sweetness but not to the point of a little girl its like a cotton candy with a hint of coconi and berries very very amazing perfume but i also recommend her newest perfume Killer Queen :) <3

Cutest perfume EVER!!
Everything the girls have been saying on here about the scent is spot on. It's sweet and feminine, pretty at the same time, but also fun.
I was searching around for post-holiday deals at my local TJMaxx and I found this perfume in a SOLID PERFUME LOCKET and I'm in love. So cute. If you find it, don't hesitate! SO unique and fabulous!

Fragrant, nostalgic and playful - really liked this scent!
My sister was given this scent for her birthday, but since she is not a "perfume" kind of girl, she gave it to me. I love the scent - it reminds of me of American Eagle about 8 or so years ago when they used to blast a delightful fragrance through their air vents. It is creamy, sweet and girly. I only needed to use a small amount and the scent lasted all day! I will definitely be re-purchasing this when the bottle is gone.

The sweetest, cutest, girliest perfume ever!
I adore this perfume. The scent lasts for hours and hours and I always get compliments when wearing it. It really is one for girly girls, it's sugary sweet scent has hints of raspberries and vanilla and reminds me of freshly baked cupcakes :) I highly recommend this, plus it comes in a gorgeous pink cat-shaped bottle. What more could a girl ask for?

Meow!
I love Meow! It's so soft and sweet smelling. The fragrance lasts on me all day, but it's not crazy overpowering. It's just the perfect hint of something sweet and interesting. Warm, comfortable, and inviting. Plus the bottle is just insanely adorable. Especially for a crazy cat lady like me!

Amazing scent
This smells so amazing! I can't get over it. It's appropriate during any time of the day. It has a creamy vanilla, musk and amber. It's just a fun soft sexual fragrance :)
---