True Romance Eyeshadow Palette - Beethoven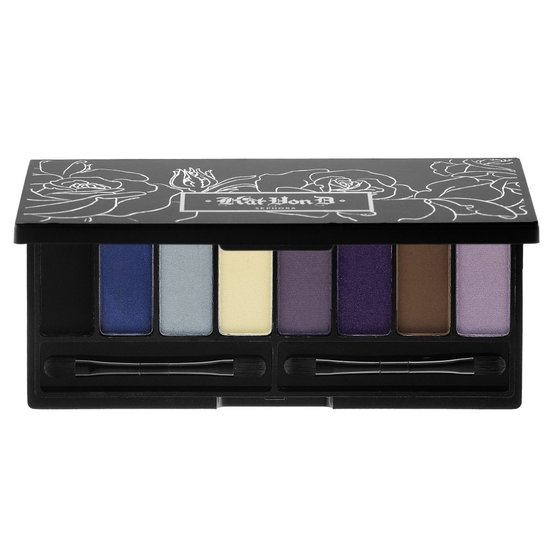 Rollover image to zoom
Reviews

Stephanie B.
Mar 24, 2013
good color variety
I remember going through a phase where I wanted to get this palette. When I finally had the money, I was super excited that I went and bought it. As soon as I swatched the shadows, I fell in love right away. It seems that you only need a little bit of these shadows for a look and you also don't have to dig into them like i do with other shadows. I am considering buying more of the Kat Von D products.
I love this palette. It has the perfect shades for a variety of dark smokey eye looks. Extremely pigmented and the colors last for hours even though I don't wear eyeshadow base or primer! And you won't believe how well these babies blend. However, I feel that I would have been better off with some of the new Kat Von D palettes as they seem to have a larger variety of colors. Oh well, I can just always get another palette :D

Love it My Fav...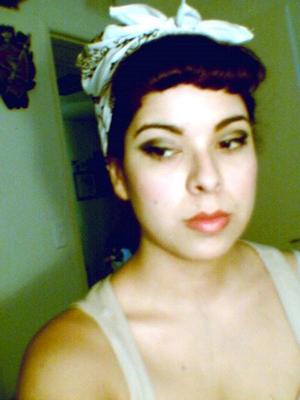 I bought this a while back and let me tell you I Love it! Tequila is my go to for shimmer and Lucifer and Leather are fabulous colors to use when your doing a smokey eye. They last a long time and are worth the price cause I still have lot of product. I use my m.a.c eye makeup brushes since the ones in the there aren't that great and tiny. But I can attest that Kat Von D knows her eyeshadow like she knows her tattoo art...
Fabulous!
I love this palette, i love all of kat von d's products! They colors are very pigmented and very easy to apply. I dont care for the applicators it comes with but i have a ton of brushes anyway so why am i complaining about that!? Lol they are perfect very inexpensive and the colors look great together i love to wear the black in the crease with the color galeano! Perfect i have also used lucifer (black) with razor gray and leather! Very good look!

IN LOVE
i am obbessed with the smokey eye. This palette is perfect for that! the colors are fabulous and they stay on all day long! I will never by another eye shadow palette again. trust me. This palette and all the other palettes in Kat Von D's collection are well worth the money.

I just got this as a birthday present and I love it! I love the sleep palette it comes in and the size of the colors is pretty nice. The colors themselves are so beautiful! With a base or primer they really pop on the skin. By themselves you have to pack it on more, but just use a primer and it'll be gorgeous! I cant wait to try Kat's other palettes.

The colors are beautiful, versatile, & so incredibly pigmented! However, I have found them to be MUCH too fragile! I have two different Kat Von D eye palettes & I've ended up with like, 3 broken shadows in each of them! Maybe I'm not gentle enough with the palettes, but I'm not throwing them around the room here, come on!

Good colour pay off!
I have had this palette for a while now. I purchased it when it first came out and have really enjoyed it. All the colours are beautiful, but I use the matt black and brown most often. The colour pay off is brilliant and I like to use the brown shade to fill in my eyebrows and it stay on all day (and I don't set my brows with a gel!). I recommend this product. Thumbs up!
---