Viva La Juicy Eau de Parfum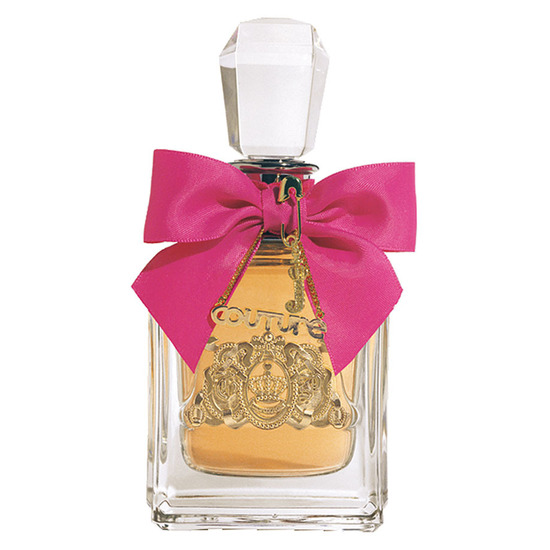 Rollover image to zoom
Reviews

A perfume staple
I am literally on my third bottle. It smells sweet and fruity and has a rather distinguishable scent amongst those on the market. The only upside/downside depending on what type of person you are, is that it's a rather strong scent and at times, if I spray too much, it causes me to get a headache. And to be honest, I prefer this to the other Juicy Couture perfumes.

Breath Of Fresh Floral
I really love the Juicy Couture perfume line however it doesn't last long which is why I have rated this 4/5 stars. Now I had received the double ended rollerball with Viva La Juicy, and the Noir edition- I prefer Noir as it is more seductive HOWEVER, this fragrance has a wonderful balance of morning florals meaning it isn't too strong BUT will definitely make you smell and feel refreshed which is odd because it mimic warm tones? hmm.

Amazing!
Viva La Juicy is a beautiful perfume. I love it 10x more than the original "Juicy Couture" which I dislike the scent. I have the biggest bottle and used it once. . It's not my style. I definitely recommend it to anyone who loves perfume as much as I do. You can get it anywhere, (Macys, Sephora, Ulta, even CVS has it) I also have the little bottle of the matching hand lotion which I use along with the perfume and it lasts me all day!

Amazed
I got this last Christmas and I loved it. It was strong enough to only use a few squirts. Over 5 squirts would have been very over-bearing. But I loved the scent so much it was a re purchase for me! The bottle is really pretty and I had carried this around in my purse which I throw around a lot and I dropped it and the bottle didn't bust. Love this!!!!

Yummy!
This is by far one of my favorite scents in my collection. First of all, the packaging is fabulous. It has a very sweet strong scent that is just indescribable! I love it -- so does my mister -- WIN! Definitely recommend to the ladies who love very sweet scents!
---