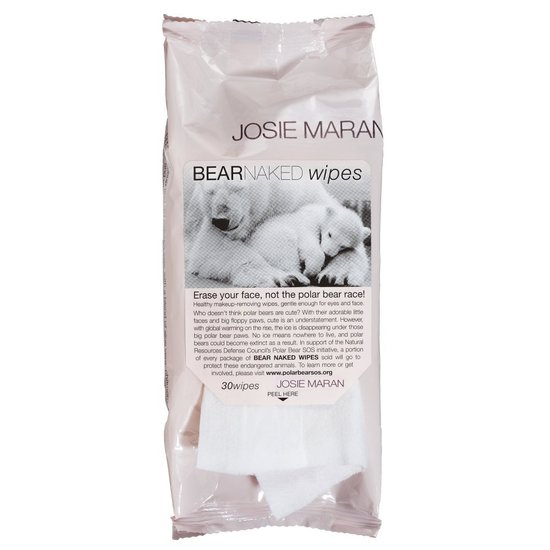 Rollover image to zoom
Reviews

Eco-Chic & Made with Love
These makeup remover wipes are impressive! They are very soft and remove effortlessly--one wipe is all that is needed to remove my entire face of make-up. I love how my skin feels after using these as well--clean, refreshed, and left with a light citrus grapefruit scent--yummy!

Took Sephora off my arm...
Literally. After Kristina H. and I had another crazy "touch everything in sight" session at Sephora we needed to clean up a bit. Thankfully, we were right over by Josie's wipes and gave them a go.
FAAAAbulous! Numero uno, the scent is amazing. Dos, they're all natural. Three, (the Spanish thing just wasn't cute anymore) they actually DO take product off. I had quite the array on my hands and arms too.
Granted, none of it was waterproof, but some of it was considered longwear and it came off. And the best part? The wipe just kept going and going and going. I used it until it was completely saturated with product and it still had removing power!
Pricey but worth it if you've got the bucks and like the idea of being eco-conscious (and fancy).

pricey for a good cause, decent biodegradable wipes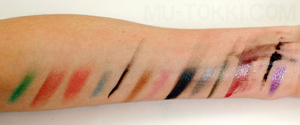 These wipes have natural ingredients and are biodegradable. Portions of each purchase go towards a earth-friendly cause for helping the polar bears. These have a citrus smell to them that reminds me of a Japonesque brush cleaner that I hated, so I don't like the smell of them. The wipes themselves feel clothy and thin (probably because they're biodegradable). The packaging says that the wipes are gentle on the skin, but they are too gentle for removing eyeshadows applied wet, eyeliner and waterproof mascara. It should be noted that the wipes do not claim to remove waterproof makeup though. Overall, they are decent wipes, but 12$ is too expensive for what I want my makeup remover wipes to do. If you look at the attached photo, I used one wipe to remove as much as possible from the top half of a bunch of swatches. It removes most products (list of those used here: http://bit.ly/hvK5HB) except waterproof mascara (which barely budged and smudged even with serious rubbing).
---