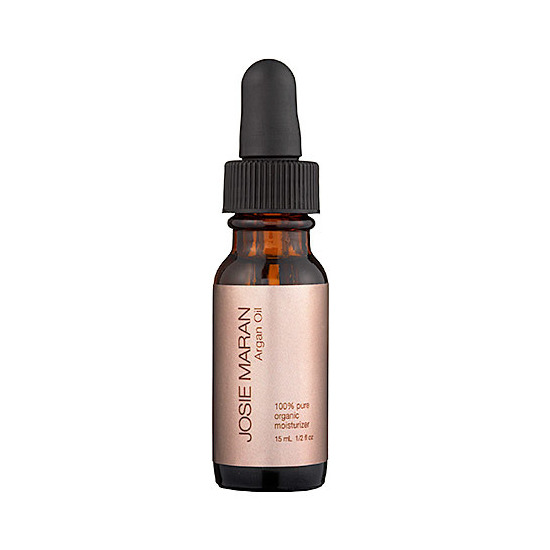 Rollover image to zoom
Reviews

Hate it!
I have extremely dry skin so I bought this because I was told that it was the best. So I bought this extremely expensive oil took it home and put it on my face. I found it was VERY DRYING! I have tried it on my face when it was dry or normal and it was the same. VERY, VERY DRYING.

best oil
I have extremely dry skin and too help sooth my skin throughout the day with makeup i put 1-2 drops of it in my foundation/bb cream. It keeps my skin from cracking all day and it just feels great on my skin. Makes my skin look dewy and refreshed when I mix it in my makeup product.

Catherine W.
Dec 30, 2013
Miracle in a bottle
I bought this while on vacation in Vegas. My skin was so dry and scaley, I used it one night and the next morning, my skin was soft, supple and glowing. Back home in humid Florida and I'm still in love. Does not make your skin greasy and my skin is actually a lot clearer since using this! I don't care the price... It's worth every penny!!!!

Amazing!
This product is really versatile. You could use it on your hair, skin, cuticles, etc. I use it as a moisturizer at night and it makes my skin feel so incredibly smooth/soft. I also use it on the ends of my hair, I find that it actually helps with split ends, just like what it said it would do! The only downside is, it's quite expensive. But, its definitely worth it <3

Luxury in a bottle
Expensive? Yes but honestly you don't really need that much. I have been using it a lot on my cuticles because they are so dry and are constantly cracking. This has made such a difference with my hands. I also use it occasionally on my face. If you have dry or combo skin, this is awesome for really hydrating your skin without making you breakout.

Heaven in a bottle <3
I use this for my hair but mostly as a facial moisturizing treatment nightly. After washing while skin is still a bit damp I take 2-3 drops and rub together in my hands then lightly pat into my face and neck, it feels just like heaven on my face and moisturizes so well! I think it also helps keep any acne away and I rarely need to use a lotion afterwards. So really, what's not to like? Its a versatile awesome product and best of all its natural and free of icky chemicals :) I know its a bit pricey but def WORTH THE PRICE!! It will last you forever.

Great for hair and skin care but pricey
I like to apply argan oil in two ways: 1) apply 3 drops to my hair when it's damp to minimize frizz (when it air dries), 2) mix it with a facial moisturizer and apply it to my skin in the winter. This argan oil works effectively and does not clog my pores. The only downside is that it's really expensive. The Elma&Sana Argan Oil is an affordable alternative to this product.

Miracle Oil
I received this product in my Ipsy bag and I was a bit undecided if I wanted to use it since the product is oil and with my oily skin, I was a bit scared I will be even more oily. After using it a couple of times I fell in love with it. I love that it works for skin and hair.

:D
This argan oil was great for hair and skin. If you would just take a few drops into your palms and dot it on your face and let it sit, it works wonders. This product takes away blemishes in an instant. Highly recommend this product for anyone. It is very healthy for you skin and hair. Works absolute wonders!! NO KIDDING!!! It is a bit pricey ranging at $48 for a larger size. However, you are free to get one that costs $14 its a mini size, you can do so to make sure that it suits you! xoxo

A must!
I debated so hard about purchasing this oil because it is so expensive for such a little bottle. I did a lot of research about argan oil and decided to bite the bullet and give it a try. I'm glad i did because i use it as a moisturizer on my face and within weeks have seen my skin clear up from any pimples, appear and feel much smoother as well as give a little glow to the skin. I like it because it isn't greasy and just melts into the skin. Also the fact you can multitask and use this in your hair and on your body is the best. Good product! http://nopainnobeauty.blogspot.ca/
---