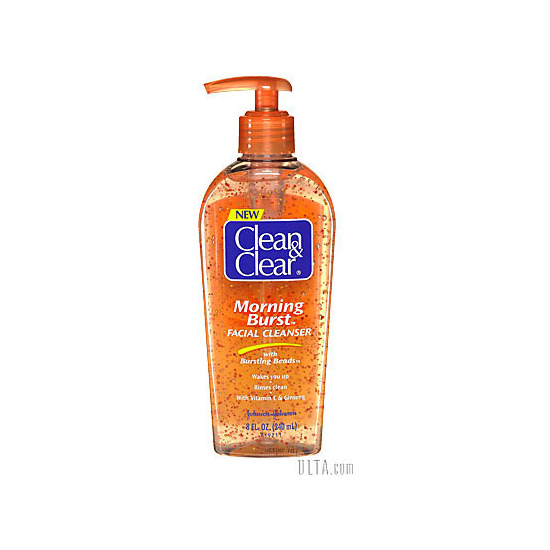 Rollover image to zoom
Reviews

Sojourner W.
Oct 30, 2011
I'm Feeling The Burst!
This is the perfect product for the morning/school time! I sometimes don't get a lot of sleep and I don't want to get up, but when I use this, I feel so much better! The bursting beads really do burst on my face and wake me up. I love the foamy, soapy feeling that I get when I use it and I have definitely seen a difference in my skin. It looks more healthy than oily, because I have very oily skin! It smells really good too. :)
Pros: - Price - Acne reducer - Bursting beads - Texture
Cons: - None
xoxo Sojo

Refreshing.
I use this every morning and sometimes in the evening before i got out ( I love the flushed glowing look) My skin is always clear and bright when i use this. I honestly thought it was a gimmick until one morning i didn't use it and i looked drained. I keep one in the bathroom and a few travel size ones in my travel kit. 4 years and counting....

My favorite face wash
I've used this face wash for 5+ years and whenever I try something else I always find my way back to my tried and true C&C. I think I have combo skin and this just wakes me up in the A.M. and pulls off all my oil at the end of the day. I love it and pray they never discontinue it.

Elizabeth R.
Aug 19, 2011
I actually use the green one, which is the Shine Control. I use this every morning when I'm in the shower and it definitely wakes me up! The bursting beads are the best! They help scrub out all the unnecessary dirt and build-up out of your face. While rinsing my face, I'm still scrubbing and I can feel all the molecules giving me that burst of freshness. This leaves my face feeling clean and fresh and doesn't feel like it's damaging your skin like some other scrubs that feel like they're scratching your face.

fantastic
I love this facial cleanser. I've had trouble with acne since i turned 13 (cliche i know lol). This cleanser is amazing for that. My skin has never been better. The only thing that i dont really like is the scent isn't as strong and "awakening" as it claims to be. but it's really really good. Another product that i love is the morning burst facial scrub. Takes the dry skin right away. It also doesn't dry out my skin which is great.

KristaLynn K.
Jun 29, 2011
Finally, a clean face!
I LOVE this product. I use it in the shower daily and it makes my face feel so clean and refreshed. The smell is wonderful and it wakes me up after a night with not much sleep. This cleanser works great no matter what scent you have it in. I currently have the orange; but i want to try the other scent. It's totally inexpensive and doesn't break my skin out even worse. My face is so soft and clean because of this product!
---