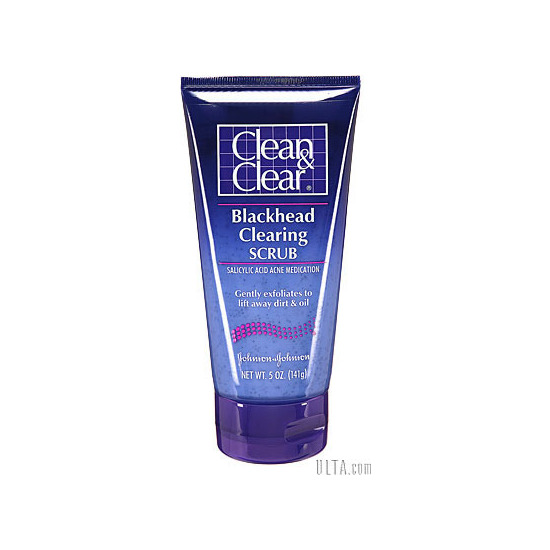 Rollover image to zoom
Reviews

Goodbye Blackheads!
For the longest time I had the worst blackheads and they all seem to be having a fun vacation around my nose area. It was so embarrassing because I could just look in the mirror at a far distance and notice them right away. I tried everything such as using the strips that got them out but still could not reach certain areas on my nose and I even tried tweezing them out! Major ouch.
I finally decided to give this blackhead clearing scrub a try and I am so happy that I did. It is super easy to apply and it does not hurt like the other methods that I was using. I was finally able to reach the hard places around my nose too! I noticed a big difference on the 2nd day and now I do not have any blackheads around my nose. I will definitely be purchasing this product again!

Amazing!!!!
This product is an amazing scrub, that leaves your skin feeling smooth and refreshed. My blackheads faded within 1 wash (seriously!) and the newer ones were completely gone within 1 week! It soothed and lessened my older ones, but hasn't completely got rid of them. This product feels amazing and doesn't aggravate other red or painful spots! I would definitely buy this again!

True to Title
This product is amazing! I used to get blackheads around my lips all the time (probably because of all the lip gloss I wear) and once I started using this, I didn't get them. I haven't had a blackhead around my lip in so long and I am happy. They are painful! They truly keep them away and if one does start to pop up or show itself a little, I would use this scrub and it would start to lift the blackhead so that I could squeeze it out. Gross, but bottom line, I keep this product in my bathroom and I use it almost everyday if I am not using facial wash. It works so well and it seems like it moisturizes as well because the product is creamy, not at all soapy so it doesn't foam. It's like a cleanser.

does what it claims to :)
right on the label it says see results in just two days! well its day 3 of using this and my blackheads have already shrunk MASSIVELY. it makes me so happy to look in the mirror and have clearer, brighter skin. i dont have to waste concealer to cover my nose anymore. i hope after a week they will be completely gone. also when putting it on, the beads in the formula make your skin super soft and gives a "tingling" feeling... its hard to describe but my skin feels so fresh after use :) i recommend giving it a try

Christina L.
Nov 07, 2011
Eh
It is alright, but there are definitely better ones out there and worth the money. I get blackheads on the tip of my nose constantly, and this was one of the first products I saw when I went to Rite Aid. It did help and I noticed less there, but it didn't take them all away completely. Most were still there, even after weeks of use. I would rather look for a better quality one.
---