Advantage Acne Control Kit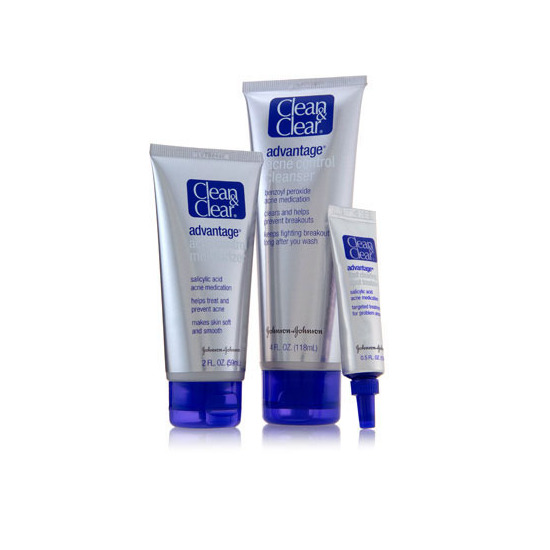 Rollover image to zoom
Reviews

Meh.
I really loved this product when I first bought it. for about the first months and a half I raved about it.. even made my bf buy some too. My skin was the clearest I think it's EVER been! I was so happy, finally no more bad skin!! But now it's back to normal.. I'm still using it the same way as before, morning and night. but all the breakouts are back. I'm so disappointed. :(

awesome
I first bought this product 2 years ago when I had really bad acne and now, my acne is very minor. I think the only reason I still have acne is because of my bangs so my forehead is pore to breakouts. Other than that, I haven't seen any major breakout after I started using this. Yes, a pimple here and there once in awhile but that's usually caused by stress lol.

Great Kit for Especially during that time
I bought this Kit a while ago and Love the cleanser and Moisturizer, I use this especially when I know my time of the month is coming. it works great for my combo skin type. Love the fast clearing spot treatment.
Clean & Clear works great for me :)

For some odd reason I started having issues with breakouts and this is one of the products that I tried to combat the problem but it lost, lol. When I would use these products they would leave an oily, sticky, feeling to my skin. Even when I used the face wash it felt like my skin was not clean. As a matter of fact my face felt dirty and nasty after using it so after the first product was used up I stopped using it and eventually throw the rest of the products away,

Great kit!
I have combination/oily skin. My t-zone gets oily and the rest of my face is rather normal. I get teenagey acne breakouts regularly but this kit has really lessened them! I barely get breakouts anymore. The cleanser and moisturizer is my favorite. They both are lovely skin care products! I'm not the biggest fan of spot treatments but it's still good. Love the whole kit!
---