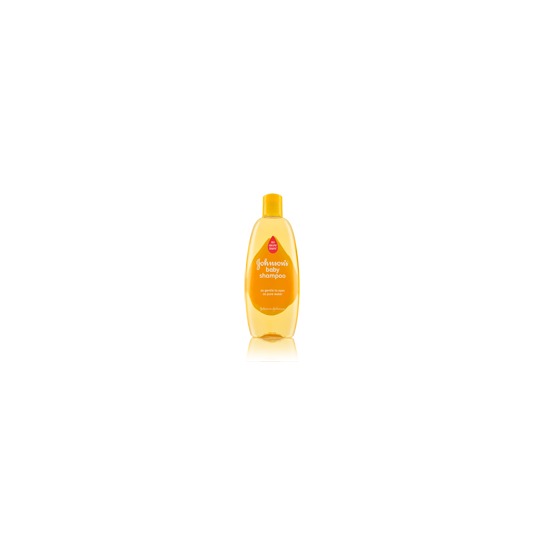 Rollover image to zoom
Reviews

Johnson's Claims: This mild, tearless formula baby shampoo is as gentle to the eyes as pure water., Johnson's knows bath time is a special time to share with your baby, and when the two of you are bonding, there's no room for tears.
Some of you make look at this review and think, "What is baby shampoo have to do with make up?" Well, I don't use it as anything to do with make up itself. It does have to do with the process of cleaning brushes. I started using baby shampoo to deep clean my make up brushes because I thought it was something important to do. Since bacteria builds up and my M.A.C Brush Cleanser was getting really expensive to constantly purchase and clean my brushes. So I decided on this route.
First off, it cleans my brushes magically and beautifully. It takes off all the color my other brush cleaners seem to leave behind. After I'm done cleaning them they are as white as they were when I first purchased them. Of course after I clean my brushes I add some hair conditioner to make them even softer. My brushes are in perfect shape and form.
Pros: Smells Great Gentle Cheap
Cons: Personally Use A lot

My favorite for eye makeup removal. This really helps to get stubborn thermal mascaras off without irritating sensitive eyes. If you have eye allergies, this is great to use at night, to remove pollen and dust from your lashes before going to bed. It also helps if you have a clogged lash follicle (when you get those bumps in your lash line that could turn into styes). Massage some baby shampoo into the lash line with warm water and that will help clean up the clog.

I love the smell of this, and it's great to use on my makeup brushes because it's gentle and deep-cleans! I also like to use it once a week in my hair while showering because it takes out all the buildup of mousses, creams, gels, and other kinds of hair products. It makes a fresh canvas to work on all over again!

Perfect for deep cleaning your brushes!
Best brush cleanser for deep cleaning. Period. It desolves all the makeup without being harsh and irritating. It has a nice scent without being overpowering. This works great for both synthetic and natural hair brushes :D

I always tend to purchase this shampoo for the purpose of cleaning my brushes. I usually get the big bottle because my daughter who is 5, generally uses this shampoo as well when she bathes.
Although I use this to deep clean my brushes every week or two, I do add a little Dawn anti bacterial dish soap to it for disinfecting.
This shampoo also tends to keep my brushes soft.

great deep cleaner for brushes :)
i bought this baby shampoo to actually clean my makeup brushes - not my hair! its gentle, soft, and gets rid of the dirt and bacteria on my brushes. you're supposed to deep clean your brushes once a week at least so if you buy the big bottle for maybe $3 you're all set for a long time!!

Violet likes DM S.
Oct 17, 2011
Not just for Babies!
I also use baby shampoo as a brush cleaner, it works great. Have been using it as face wash for years when I run out of my usual cleaner.
---