Intense Therapy Lip Balm SPF 25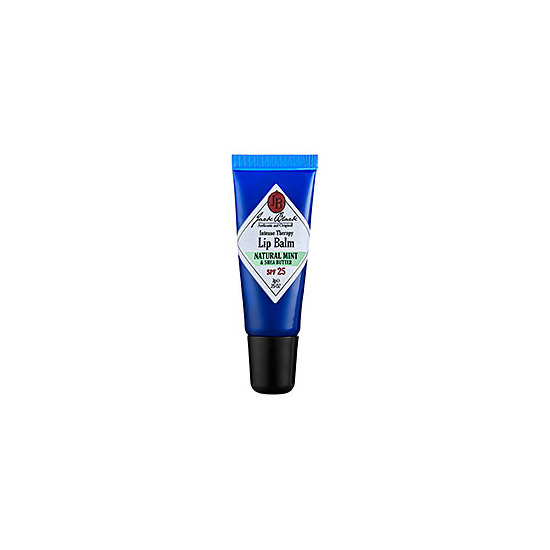 Rollover image to zoom
Reviews

BEST LIP BALM EVER!
In a nutshell: I've had this for literally a day and I've already made up my mind that I'm going to buy more. This is one of those products that I want to stock up on because I'm afraid it will suddenly disappear and then I'll spiral into a deep depression (okay I'm being dramatic) but this stuff is good. I have been using a stick of Carmex just because it's cheap and strong but I honestly can't stand the smell of it and it's very thick and waxy. I got the JB Lip Balm in Grapefruit and Ginger and it has a very light smell that's not too strong, it's quite pleasant. After hearing everyone RAVE about this, including xSparkage, I wanted to give it a go and here I am, going crazy over the stuff. It's very silky smooth and it feels like it actually sinks into your lips instead of just sitting on top of them. Something very unique about it is that even though it sinks into your lips, it stays on! You know how some products will sink in, but you have to keep reapplying over and over? I went to bed with this lip balm on, and when I woke up it was still there. I'm in love.

I tried a sample of this lip balm at Nordies after hearing great things about it. I can honestly say it works great. It moisturizes my lips quickly. It doesn't feel sticky or waxy like drug store chapsticks. It has a faint scent depending on which one you get. (I had natural mint) My lips are noticeably softer and it helped with cracking and peeling skin. I will be using this for the winter for sure .

Absolutely love this stuff. I have the black tea & blackberry one. Its seriously one of the only lip balms that's worked for me. This balm actually sinks into your lips and truly makes them moisturized. I exfoliate my lips with my Belle Ame lip scrub and put it on and we're set!

This product is truly amazing! vegan, paraben free and super hydrating balm!
Wanting to overhaul my faves this month, and get more cruelty free and paraben free items, I came across the BEST vegan and paraben free balm. Its wet, and rich, and doesn't feel like Vaseline...it soaks into the lips effortlessly. The flavor is subtle (I am senstive to smell). I have this in Black Tea & Blueberry. Nothing but the best.

Lemon & Camomile
This is one of the BEST lipbalms I have ever tried!! Not only does it have SPF it actually protects & soothes your lips!! Most lipbalms just moisturizes your lips temporarily & ones the product wears off you are back to chap lips again. But not the jack black lip balm. After using this lip balm even if it wears off my lips feels softer & less chap. IT REALLY protects your lips & it smells amazing!!

I got the Lemon Chamomile one in a sun protection set from Sephora, it is now my favorite lip balm. My lips get dry and crack really easily and I have found that a lot of other lip balms make it worse. Once I apply this it stays for hours, smells good, isn't sticky & gives just the right amount of protection.

Smells SOO great!
The only way this bad boy could get any better is if it was shimmery or glittery. Other than that, its the most amazing stuff ever~! I use it every day and I even grabbed it in the travel size to take with me everywhere in my purse.

Violet likes DM S.
Jan 24, 2012
TLC for your Lips
My niece recently gave me an extra tube she had of this little gem. She heard me complain how my lips had been getting dry due to the cold weather. She suggested I put it on at night before bed. The next morning I wiped my lips with a damp cloth and Wow, the dead skin just swiped right off. Revealing nothing but soft pink lips. Will be buying more when this tube runs out.

Tina Marie C.
Jan 24, 2012
So Moisturizing!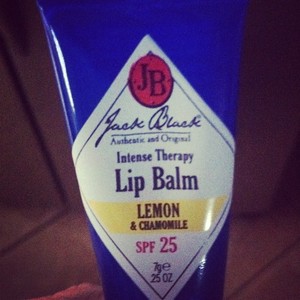 I have the lemon and chamomile flavored lip balm and it smells so good! It reminds me of lemon Starburst! It's really moisturizing on my lips. My problem with lip balms is that they tend to dry out my lips after a while and my skin starts to peel. I have no issues with that when using this balm. It doesn't go on overly shiny like Carmex and it's not too dry like EOS lip balm, so it provides just the right amount of shine without looking too glossy. It just feels the way lips should always feel!
---