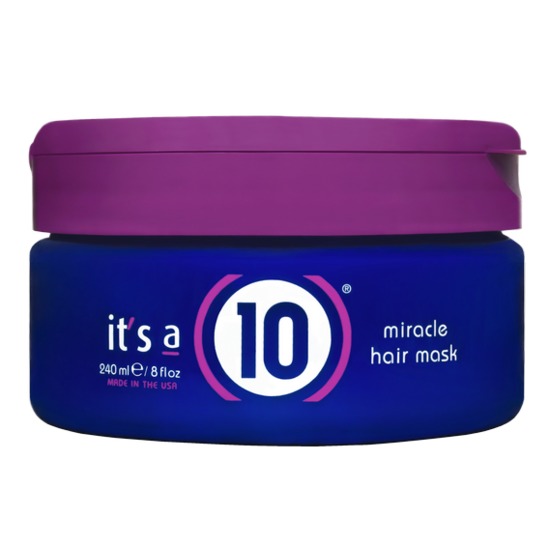 Rollover image to zoom
Reviews

Stephanie L.
Oct 20, 2013
Love it!
So happy my aunt can get this for me for half price at the salon because it's a little pricey but once you see what it does for your hair you won't really care. I use this probably once every other week because I don't want to run out of it too fast lol but since I only wash my hair about 4 times within 2 weeks, my hair stays conditioned longer than other who have to wash more frequently. Anyway, splurge on your hair and take care of it! Your hair will thank you for this one.

Another Favorite
I don't always use this hair mask mostly because I find it to be very pricey! But, when I do have this on hand I fall in love with it all over again. It's really great to use as a hair mask once a week, to maybe everyday. It doesn't weigh my hair down at all, and gives my hair so much shine! Since I have fine hair, that is a major plus for me. The consistency of this hair mask is a little runny, almost like it has a lot of water. It feels a lot like a regular conditioner. When I use it I like to put it on dry hair, and leave it in for an entire day, or overnight. I just wash/rinse my hair out the following morning, or that evening.

The best!
I have used many conditioning treatments and this tops them all! It always leaves my hair soft and shiny. My hair always look healthy after this. Plus it smells really good!

life saver
this mask is absolutely a miracle in a jar! i bought it because i had a client who was in need of some deep conditioning... her hair was very dry and damaged from heat styling, washing everyday (multiple times usually), bleaching, and coloring over and over (both at-home and in-salon)--- basically it was exhausted and worn out from over processing and everyday abuse. i applied a generous amount to her clean towel dried hair then i put a cap on her and had her leave it on for 10 minutes, we rinsed it out and immediately felt the difference. when her hair was completely dry it felt smooth and soft, it was no longer dry and brittle. she uses it as a mask twice a month now and the condition of her hair has improved tremendously.
i now use this mask in the salon on my clients with damaged or stressed out locks... my clients love the results

Stephanie M.
Sep 29, 2012
USE IT WEEKLY! YOUR'E HAIR WILL BECOME SOOO SOFT AND AMAZING... i usually leave this in my hair for 2 hours. I shower, wash my hair. and then I leave it in while I'm doing chores around the house. Then I rinse, and partially air dry/blow dry and then flat iron it. My hair really goes through a lot of heat stress, and this deep conditioner is like a miracle.
---