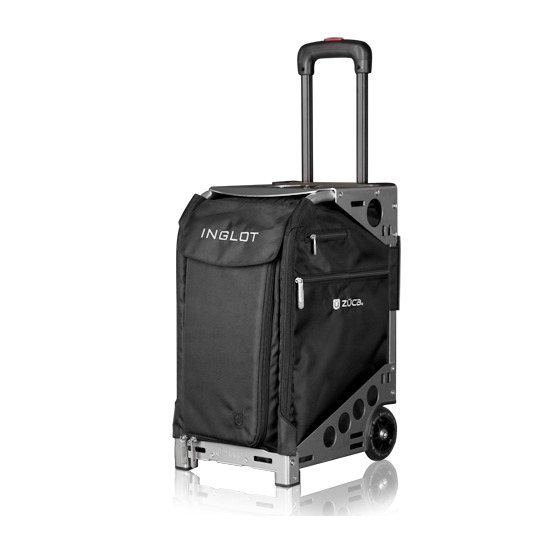 Rollover image to zoom
Reviews

GREAT INVESTMENT
I was doing some Cyber Monday shopping on Inglot website and BAM!!! There it was I have never seen this item on sale anywhere (I've been looking high and low). OH ZUCA you were everything I ever imagined, I am proud to display the Inglot name on it because their products are great. My Inglot/Zuca included 5 storage bags and a cover to protect the case. You will be surprised how much actually fits in this case. I agree with Victoria the general case is fantastic and by far has been the best purchase I've ever made.

Repacked my whole kit... what more to say?
I stumbled across this beauty at "The Make Up Show Europe- Berlin" and it war a reall bargain! (By far the most inexpensive Züca I've ever seen at 105€). No ned to brag abeout the general case, the quality ist fantastic and it's details (pockets, travel cover, you can sit on it...), light weight and the hand luggage size are perfect for a kit!
The Inglot Züca comes with 4 big clear PVC bags (fantastic for overview and cleaning) and one smaller one to fit in the bottom next to the wheels.
I repacked my whole kit and the amout of make up you can fit into it is incredible... if you can't fit it you will probably not need it! ;)
---