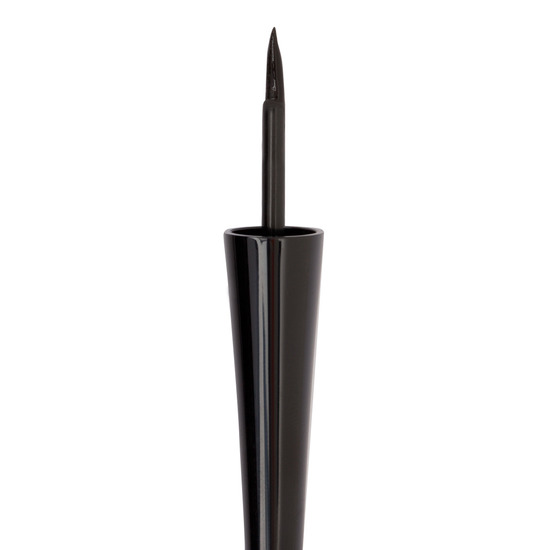 Rollover image to zoom
Reviews

Stephanie L.
Sep 07, 2011
not the best.
i really really wanted to like this. inglot's stuff is usually amazing - like a cheaper version of mac. but this eyeliner really kind of sucks. it's not long-lasting at all and it flakes all over the place - by the end of the day i looked like i had dark purple dandruff on my eyelids! i still like this brand as a whole - hoping to purchase one of their freedom system eyeshadow palettes soon.

Tried once and threw it away
Shade 29 is burgundy. It is very dark and almost black. I wore it for 6 hours at home to test it for the first time. The applicator was too unfirm and bad so I dipped the liquid with my own liner brush. It was flaky, not longlasting nor waterproof and just a tear drop would ruin your makeup. I have thrown it away right after as I will not use it. It is so difficult to find a burgundy liquid liner that shows enough red pigment. This one failed in terms of color and quality.

It's okay
I bought it at the store and I wanted the gel liner but it was sold out so I got this. I just swatched it on my hand and it looked nice but it's really difficult to use and it has a shiny matte finish and its glittery which is a turn off. I still use it bc it's nice just for my lash line

It's Okay
Personally, I feel this is a little overpriced for what your receiving. One thing I will say is that there is no burning sensation if it gets in your eye. Pigmented like most INGLOT products but lacks a more sophisticated applicator and possibly more product.

Excellent
I love these Liquid eyeliners! One of my favourite products I've found on your site, it's like a struck gold with buying these! The colours are so bright and I think every makeup artist should have a set in there kit, or everyone should at least have this set in their makeup collection! It's perfect for just adding that pop of colour if you don't want to go all out with eyeshadow. Plus the Liquid is smooth, easy to apply. Awesome product gadecosmetics.se
---