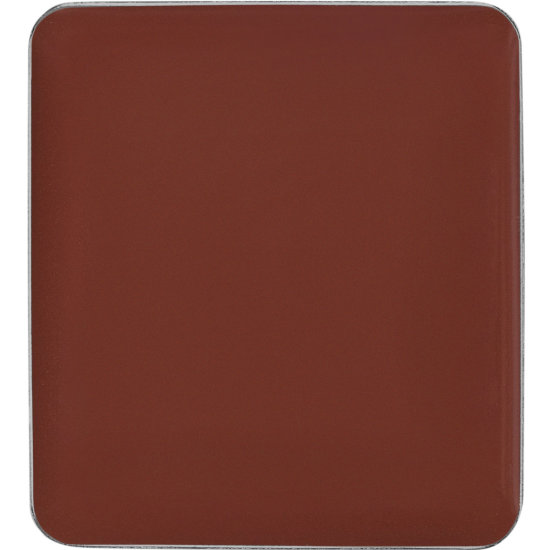 Rollover image to zoom
Reviews

So good for undereye
It is such a nice product, my undereye circle looks almost invisible with a thin layer of it on top. But most importantly, it looks like your skin! On my no-makeup, makeup days I just apply a thin layer of it. On heavy make-up days, I paired with Maybelline age rewind concealer and it looks flawless. You do need to set it with a powder because it might crease. I'm looking forward to my green correcting now!!! I don't like the Inglot own package so I bought a mini z palette with it. The mini $5 z-palette can hold three of them. Really hope they would come out with a purple one as well.

color correcting life saver!!!
I love love love this stuff. Pretty quickly after I got the green color correcting shade, I severely sunburned my face, and was able to layer this under my foundation to make the sunburn completely undetectable. Life saver. You should definitely get a palette with it as well...it comes in a lone pan and would dry out easily without some kind of container. I understand it's part of their 'freedom'system, but it is kind of a pain that there's no way you could only order this product ... otherwise I'd give this a perfect 5 stars.

Not the best match for my oily skin
I have oily skin, and this product is so emollient that it doesn't last for long on my face. I use this to cover blemishes, not for under eye use by the way. I bought a four quad and one shade I bought was for under eye highlighting, it blended nicely, but due to the creamy consistency, it had a tendency to crease and fade. It just doesn't look that great at the end of the day.
I will say that it has pretty good coverage and blendability. Just be sure not to over blend because that is not only easy to do, but hard to avoid.

Very thick byt extremely good coverage!
I love this! Its very creamy and thick and gives great coverage as well as a highlight. I've been using this as concealer and eyelid primer and it lasts for soo long. Definately recommend it but not if you dont like very thick concealers because this one is very thick.

amazing! long lasting and very full coverage
I bought this concealer because it was very inexpensive and inglot cosmetics are amazing! I bought the shade light warm 100 because i was looking for a concealer to use as a highlight as well and this is exactly what the product did! it lasted all day without smudging, or creasing at all. it didnt show the dryness on my face which is amazing since my skin is naturally dry! it completely hid my dark circles and went way above the standards i expected

A GodSend
I'm such a fan of Inglot and this cream concealer is a GodSend. When Inglot was told to make a creamy concealer, they didn't take the word creamy lightly. A little, goes such a longway. The tiniest dab gives me full coverage underneath my eyes and little blemishes. I have purchased the MAC concealer palette in dark and it doesn't compare to creating the palette with Inglot, you get twice the product and you can choose 6 colors you'll actually use. I set mines with Ben Nye Topaz as my highlight.

on the fence
I love Inglot! I have two 40 palettes of eyeshadows, all the brow colors and a few gel liners. While I do like the color selection and price for the concealers-the texture isn't great and they do crease. I've taken to sandwiching them with my mufe to stop the creasing.
---