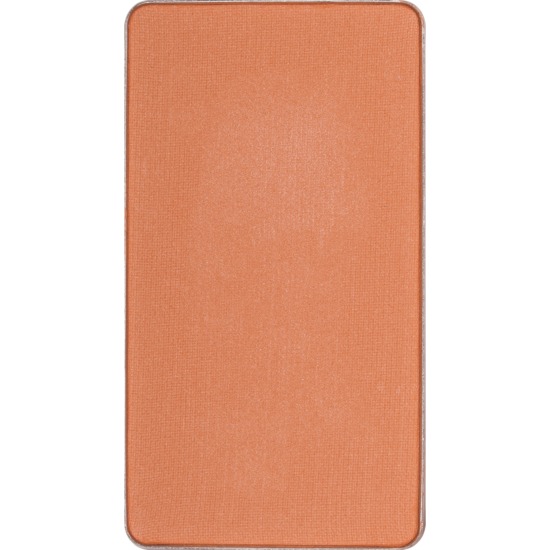 Rollover image to zoom
Reviews

These eyeshadows, blushes, contour, and highlighters are amazing. I love them, and I have bought a large palette and several compacts with 5, 4, and 2.
ALSO FYI— If you own any compacts from Makeup Forever customizeable blushes, the Inglot pans will fit perfectly in the MUFE compacts!

Maybe another shade
Okay so this is my first time trying these blushes now let me say that the pigmentation that comes out of these blushes is amazing. Unfortunately shade 23 doesnt fit my tan skin and it doesnt look so good. Will probably try a different shade.

31 - I use this shade to contour the hollows of my cheek. It is matte and has a peachy golden shades. Perfect for summer! There is a little kickback when you pick up the product with your brush.
35 - A sheer pink that reminds me of colors out of a fairytale. I would recommend it for someone with a cooler skin tone.
36 - Such a pretty blush. It was a little more pink that I thought it would be but still wearable. I think with Inglot you really don't ever need too much product. The specs of glitter are a bit larger but I personally love the shimmer.
40 - The reason why I decided to make my Inglot blush palette! Fell in love with the shade and gold shimmer. It is more of a red blush so it would definitely work on warmer skin toner.

Pigmentation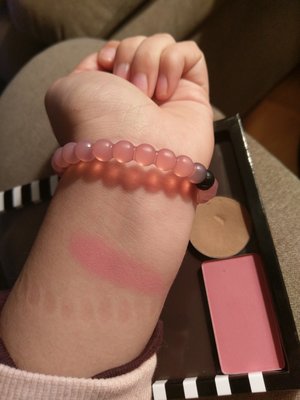 I have an olive medium tan skin and have struggled to find a perfect blush. This is the perfect shade of pink. It is incredibly smooth -not chalky at all. It has a velvety feel to it and has absolutely no glitter. It goes on smoothly and blends beautifully. This is definitely one of those blushes you could build up or keep a light hand for a natural effect.
This is amazingly pigmented for the price. It's great quality and I highly recommend it.
I store this in a small sephora Z Palette because it is not in a package. This held onto my palette magnetically which was a plus. If you already have the freedom palette I believe this is perfectly shaped for it but I just stuck it in my own.

Holy Pigmentation
This blush is super, super pigmented. I usually lean toward MAC blush as it is the only blush that really lasts on me and has good pigmentation. I prefer a matte blush because I'm just not into glitter on the face.
I just received this in the mail, so I cannot comment on the lasting power, but I was absolutely blown away by the intense color payoff and blendability. In fact, I was so excited to give it a try that I grabbed my blush brush, swirled it in the product and applied it to my cheeks just as I would my usual MAC blush pan and BAM, way way too much. I was pretty shocked and I truly wasn't expecting that for such a light color. However, I grabbed my large powder brush and went over it a few times and it blended right in like a dream and looks amazing.
I normally wait to review, but I'm impressed and figured I could give a first impression review. It did have quite a lot of powder kick off of the pan, but like the other reviewer, Kitty, stated, I can forgive that because it's a lot of product for a good price. Fantastic blusher and I will most definitely be purchasing more now.

Beautifully natural looking.
I am crazy about the creamy texture and the color. It takes such a tiny bit of the blush to color your cheeks. It stays on until you take it off. I love the product and the fact that INGLOT doesn't test on animals. I just found Inglot Cosmetics and every item I've tried, I loved.
---