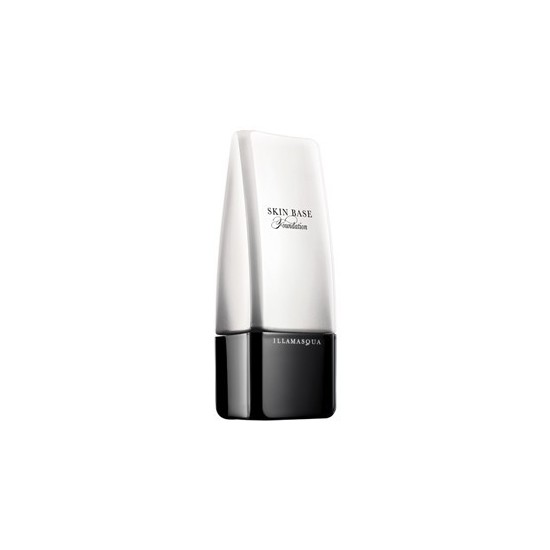 Rollover image to zoom
Reviews

Good but not for dry skin
I have used this foundation for a long time since I struggle finding a foundation pale enough for me. This was the closest I could find but is actually slightly too pink for me. I currently use 01 (white) and 03 mixed because that has more neutral undertones. I really have been using this foundation for a long time and I did always love it, but in reality it does dry my skin out more and makes it more obvious. I have dry combination skin, especially on my nose, so you can see the flakiness here and I think it makes it worse. However, the coverage is good and it does last nearly all day (just don't touch your face)! Even when I go out to a club, as long as I prime and powder, this foundation lasts all night! I would recommend this if you have normal skin, or to someone very pale because they do a great range of shades!

NOT WORTH IT
I have heard so many great things about this product so I finally decided to buy it! But wow, I got very disappointed.. The only good thing about this foundation is the color. It's very pale with pinkish undertones that suits my skin very well, but the way it cakes up on my skin is just.. NO. It makes my skin very dry, and I don't suffer from dry skin in the summer at all (I have combination skin) Also, after only a few hours it is like the foundation is just gone. You have to reapply it so many times a day to keep it looking just alright, but sadly I could never make this look alright. It was not worth the money and I won't buy it again.
" Suitable for all skin types, it smoothes, softens and conditions your skin whilst providing natural, buildable coverage. " - It did the total opposite ):

I wanted this to work so bad!
I decided to switch up my foundation I was using, because I had heard so much amazing stuff about this one. Unfortunately, I was quite disappointed. This foundation is not for you if your skin is even the least bit dry. I tried using it with every foundation primer I own, with a brush, sponge, damp sponge, fingers, and no matter what I did, it immediately sunk into my pores. I normally do not make returns, especially with makeup, but I will be returning this to Sephora, unfortunately.

Beautiful for HD and any or every application
When David Horne sent me this foundation to test out I was so excited to see something new that a friend had helped to design but I was pretty set on what I was carrying in my kit...enter Illamasqua Skin Base and que up the romantic music because it was love at first sight. This new must have kit essential is my go to when I need skin that needs a product that is easy to bland and gives me a perfect complexion every time. The colors are rich and deep and have the nuances of skin and the camera loves the,. Definitely worth a look.

Light, water resistant but a bit difficult to get out of its packaging
Apart from my Mac studp fix fluid this is the only foundation which I will always repurchase without a fuss. It feels very lights on my skin and matches my skin tone almost perfectly. The only issue I have is that it can be a little bit difficult to squeeze out the foundation from its packaging. I have resulted to using my teeth to help squeeze the last few drops of foundation out when I haven't got the time to get a new bottle

Matte Medium Coverage Foundation with Great Colour Choice
There was a lot of buzz around these Illamasqua Skin Base's so I bought a few in the range. For shoots they are really great as they have no SPF and work wonderfully under studio lights, however for day to day wear the product does not last on the skin for more than a couple of hours and it is quite dry.
All in all a great product for makeup artist - the colours are easy to blend and mix. But for a customer/client I probably wouldn't choose to use this over other foundations.

Hydrating and matches my skin tone but packaging is HORRIBLE
My new addiction! I've been using MUF in 123 but noticed it was starting to make me look dull. I switched to Illamasqua sb 8.5 and it leave me looking more hydrated. Matches my skin tone very well. Only problem I have is the packaging, it's so damn hard to squeeze out the liquid. I feel that once I start reaching the end of this bottle I might have to cut it open to get everything that's left of the foundation.

holy grail foundation by far
for the longest time mufe hd has been my absolute fav holy grail cannot live without foundation. till this baby came by. it is a hair better... just ever so slightly more natural looking and skin-like. and just that tad more coverage it gives. very very water resistant. i wore this in direct sunlight for 2 hrs straight at 30 degrees heat and was riding a horse sweating all over and it stayed INTACT. i cant love this more <3

SmashinBeauty c.
Jun 18, 2012
My HG Foundation
Before skin base I was a cream foundation lover, I still am. Skin base foundation offered me what cream foundations did, amazing coverage. But unlike cream foundation this puppy is liquid. For some the price might be high, but for me, it's super cheap! To be honest! You need a small amount to cover your entire face! The product lasts forever! This foundations offer a second skin finish. It looks so natural you won't even believe it. It has all the glory a cream foundation has but in a easier and faster way. An absolute MUST HAVE (or at least must try)
---