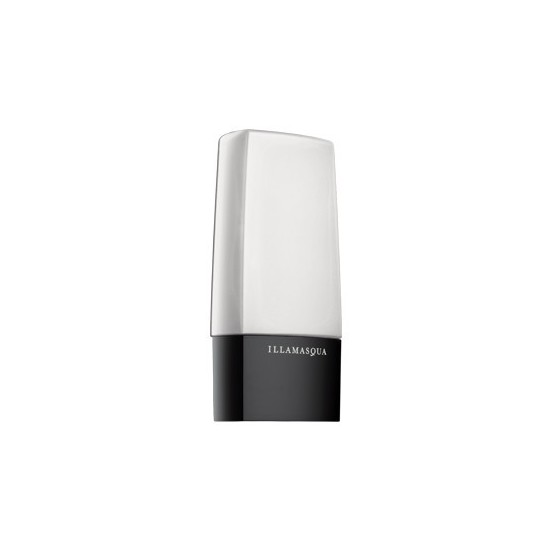 Rollover image to zoom
Reviews

hmmmmmmm
This is a very thick full coverage foundation PROS * It easily covers blemishes on my face without the need for concealer with the exception of the dark cirlces under my eyes. * It is a very smooth formula. * Great Colour range from white to very dark shades. * Only a very small amount of product is needed for a full face, pea size is commonly said but even then for me i have left only in the back of my hand. What i dont like about this foundation is i never noticed any dry patches on my face but with the foundation i can see EVERYTHING, dry patches, tiny creases on my 22 year old eyes and creates creases when i smile. Mixing a small amount of moisturiser with the foundation makes it looks a little better and doesnt lessen the coverage for me so thats okay but i really dont think i should have to so I think ill try the light liquid foundation with a good concealer and see how that goes instead.

amazing!
(My Foundation, RF100, RF210) (Liquid) - This is a good foundation aswell its really thick and you only need a tiny pea sized amount as it is a full...MAXIMUM coverage and im not joking its like a new layer of skin. It comes in 17 different shades from Pure White to Dark Chocolate Colour. I would say you shouldnt use this if you have dry skin because it really makes the dry-ness on your skin stand out alot and its not a good look so only wear this if you have oily or combination skin but moisturise really well. Cost- £21.50 or $34.40

Value For Money !
What I really, really liked about this foundation is that you only need to use a tiny amount – it goes a long way ! It has absolutely maximum, opaque coverage which I found great because my skin is pretty bad. It covered up all redness and little acne scars effortlessly. I would suggest stippling it on with a duo-fibre brush for a softer, more airbrushed finish, as I felt applying it with a normal foundation brush made it go too thick on the applied area and difficult to blend out. It can be challenging to work with if you don't moisturise before using it, particularly if you have dry patches on your skin as it tends to make these stand out more. A downside to Rich Liquid is that, sadly, I found it actually FEELS thick and mask-like on your skin I had really bad breakouts from wearing it. Also, it takes a generous amountof powder to set it properly. Overall, this product does do what it promises – it has the best coverage out of any foundation I've ever used, and one 30ml tube of this for £21.50 is great value for money ! It might be expensive, but it's high-quality and it will last a long time.
---