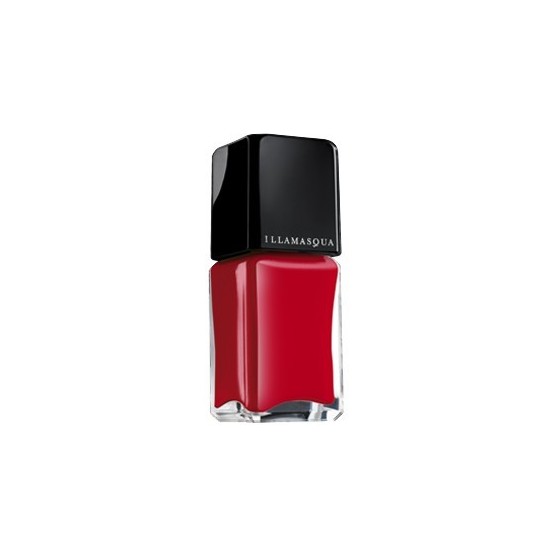 Rollover image to zoom
Reviews

Love the shade, hate the formula
This polish is a highly pigmented peach creme that would be perfect if it weren't for the tricky application. If I don't have the time or patience for three very thin coats each applied 5-10 minutes apart I will end up with a ruined manicure because this polish is rather thick and thus slow-drying. That said, it really is a gorgeous shade of peach--not too bright, not too pastel. Just wish it were easier to apply!

Not worth the $
I really wanted to love this nail polish because the colors are gorgeous, but I was so disappointed. I had no problem with the application; the polish went on nice and smooth. But the day after painting my nails they started to chip. I was shocked because I keep my nails short, and had used a base coat before and a top coat afterward. I don't think I'll be buying this product again, seeing as it's $14 and I can get 5-6 days of chip-free wear from other brands at almost half the price.

Cristina LTHP F.
Nov 26, 2012
*DROOL*
Viridian by Illamasqua was my very first Lemming ever. The second I saw pictures online I HAD to have this color. Think of the most beautiful shade of peacock Green you can and you get Viridian. Viridian has an amazing smooth, buttery and superbly pigmented formula. Illamasqua produces a great quality product!

Such a vibrant beautiful color!
I absolutely love this color, and so did everyone else that saw my nails, I got so many compliments. Most nail polishes look bright in the bottle, but when they go on your nails they look dull. Not Illamasqua's, their polish went on so smooth and even and looked super bright. The color stayed bright until I removed it. The best part is I was running late and only had time to do one coat of the polish and it still looked vibrant and covered my nails without streaking. One coat with this polish looked better than two coats with lots of other ones.

The gorgeousness of this shade is beyond compare. It's a vibrant fuchsia creme leaning on the purple side, ideal for summer. Has great lasting power and it can easily stay on for 5-6 days with just a bit of tip wear. Applies almost opaque in one coat, but with two it provides complete coverage. Very glossy and simply stunning.

A gorgeous bright colour, not one for the faint-hearted!
I chose Radium on a whim really, being such an Illamasqua fan I've more or less collected all of the most popular colours, so I went for this one as it would be a nice change from my usual picks. As soon as I bought it I saw that it had a slight shimmery iridescence to it, which I loved. The colour goes on strongly with one coat, but I like to use two coats to make sure it is the exact same brightness as it is in the bottle. It dries very quickly, and lasts for days! With two coats I can get almost a week and no chips at all (that's not even using a top coat either) All in all, great colour, great wear. I recommend it for lovers of brights or for anyone looking to break out of a same-old polish rut :)

One of my favorite nail polishes
I love Illamasqua's Nail varnishes in general because they are not streaky and great colors. Sacrab is my all time favorite color of all nail polish colors and its so unusual. Its like a reddish wine but almost coffee look to it. These also last on the nails quite a long time.

Cute names, fabulous staying power and application!
I bought this because the name was funny, and I'm also hooked on blue colours. It looks dark on nails, almost black, but if you look closely, it's a fine, shimmery blue. The first coat is streaky, opaque some places and almost not there in others, but don't fret. Go through all of your nails and repeat with a second coat and it covers everything up! I don't even need a third coat! Wears alright, the tips tend to have tiny chips in a few days if you don't use a top coat, but slap one on and the colour is more visible (more blue looking, less black) and it lasts for about a week!

Amazing! Looks Like An Ancient Amulet. Great Cruelty Free Nail Varnish
Illamasqua Nail Varnish in Scarab---Scarabs were popular amulets in ancient Egypt. Modeled upon the Scarabaeidae family dung beetle, which rolls dung into a ball for the purposes of eating and laying eggs that are later transformed into larva, the scarab was seen as an earthly symbol.
This may sound like a creepy color...but its awesome! I love that it resembles ancient amulets, and is a cruelty free nail lacquer...I shaved off the fifth star a bit, bc it chips easily compared to Zoya, which is what I usually wear...This polish is still worth trying, if you love lacquer, and change your polish often...probably best for your toes, as it will be less likely to chip, bc on a manicure (at least mine) it lasts 2 days. But I am a vlogger, and bartender.
---