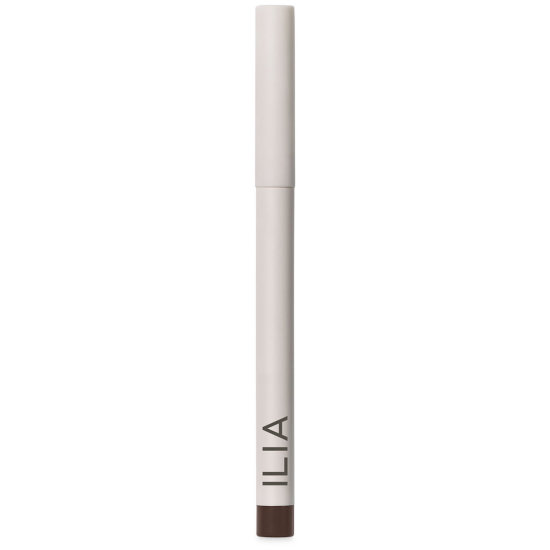 Rollover image to zoom
Reviews

Team
SMOOTH. DOESN'T TUG. COLOR IS PERFECT!
ILIA's Gel Liner has been on my list for a while and I'm always so wary of trying new liners. Nothing ever seems to feel or look right and often times, ends up just making my eyes look really small (I mean, it could be my application too ha) or smudges or skips when you apply. However! I think I really have found my HG in this liner! Dusk is a perfect dark brown so it isn't as stark black, which I'm trying to move away from. It goes on super smooth, doesn't skip, blends where you need it and once it's on, it's on.
I love wearing it with either a bit of their Chromatic Eye Tin in Fresco or the Nudestix Plush Lip/Eye Paint in Tahiti Hottie on the eyelid, lining the inner rim of my eyelids with the Gel Liner, then applying some mascara on top afterwards. Perfect for those barely there days when I feel like wearing something but not looking like I have a lot on...which seems to be the case most days during the pandemic. I've been also trying to focus on changing out my makeup to more clean based beauty, so it feels good to apply something closer to my eyeballs that I know doesn't have any bad for you ingredients.
My only gripe (which is similar to the other ILIA packaging), is that the white packaging seems to get dirty quicker than most, or at least because of the color, it's amore visible. This is a small grip and one I can live with but I do get brown all over the tip of my liner haha! I already have another one in my shopping basket because I do not want to risk being without this liner in my makeup bag for everyday!
---