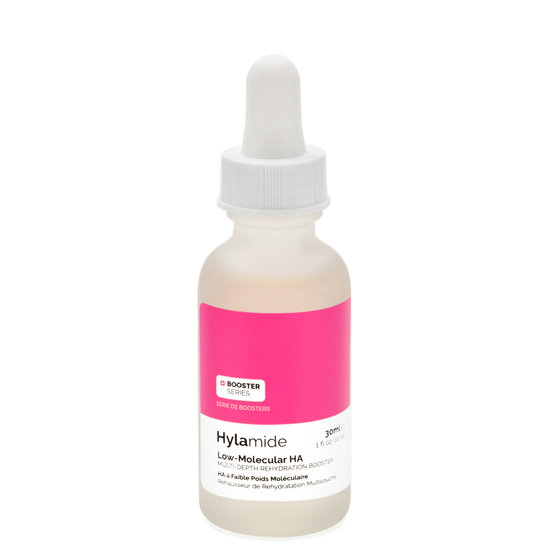 Rollover image to zoom
Reviews

Great feeling Hyaluronic Acid
I'm a huge lover of hyaluronic acid in my skincare routine and decided to give this a go on Stephanie Nicole's recommendation. She says she prefers this to sister brand, The Ordinary's Hyaluronic Acid solution, if you can afford the slightly higher price point. I have to agree. My skin drinks this up and loves this level of hyaluronic acid. It helps to hydrate and soften my skin, both AM and PM. Leaves the skin beautifully plump for makeup application and for no makeup days.
If this is too pricy, I think The Ordinary's version is a good alternative. I do prefer this one because it's texture is a bit smoother and not as sticky, but both perform well. Both Hylamide and The Ordinary are under parent company Deciem, with Hylamide being the pricier brand.
If you want to add hyaluronic acid, but are afraid that your skin might have some sensitivity to it, try out The Ordinary's version first. If your skin does well with it, then I would recommend bumping it up to this suspension. I alternate between the two, depending on availability and my pocketbook.

Cystic Inflammatory Breakouts GALORE
I hate leaving bad reviews, I really do, so I'm sorry for the negativity. I am a huge advocate for hyaluronic acid products, and when this came out, I was all over it like a bee buzzing around a honey comb, but this disappointed me in ways I cannot describe. Not only did this not many any difference to my hydration levels, but because of the Low Molecular Weight Hyaluronic Acid Crosspolymers, I experienced a pretty bad cystic inflammatory breakout after I started using this product. It created tons of inflammation in my skin and I was back to getting the good ol hard cystic marbles under my skin that hurt like absolute hell (anyone with cystic acne knows the deep pain I'm talking about). I am a very experienced user of HA products and have never had such a bad reaction in my life.
If you are sensitive and/or have very inflammation prone skin, please be VERY careful.
---