Pomegranate Herbal Moisturizer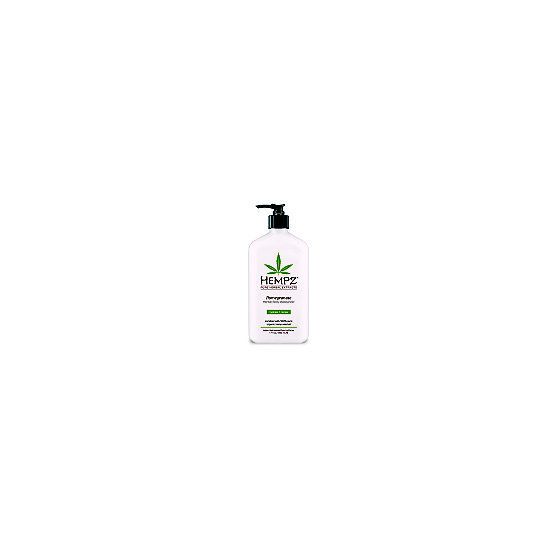 Rollover image to zoom
Reviews

my skin is happy
I am and estitician and I have a facial that requires a arm massage and shoulder massage while the mask is setting on the clients face. I usually use Aveda Rose-merry Mint lotion but we ran out and i needed lotion for my clients until we could order some more. When i went to the beauty supply store i picked up some of the Hempz lotion in original scent. I had used this years and yeas ago and forgot how much i loved it. First of all it hydrates so incredibly well and the scent is just amazing. My clients have been raving on how much they like the lotion i have been using, so i think this might be my new standard lotion for this facial.

GREAT for thirsty skin!
I ran out of my HG body lotion (Kiehls Creme De Corps) and was on the hunt for a replacement. I picked up HEMPZ Cucumber Jasmine and instantly fell in love, my skin was so soft and smooth. Once I finished it I headed back to Ulta and decided to purchase the Pomegranate scent and WOW, it smells so nice!! It's very light and floral. This is definitely the girlier scent, while the Cucumber Jasmine is more of a fresh, clean scent. Both are amazing and go on sale often at Ulta, I got mine for just $17.00, much cheaper than my Kiehls. If you have dry skin, I highly recommend. The formula is easy to blend, doesn't feel greasy and smells heavenly!
---