Walk The Line - Liquid Eyeliner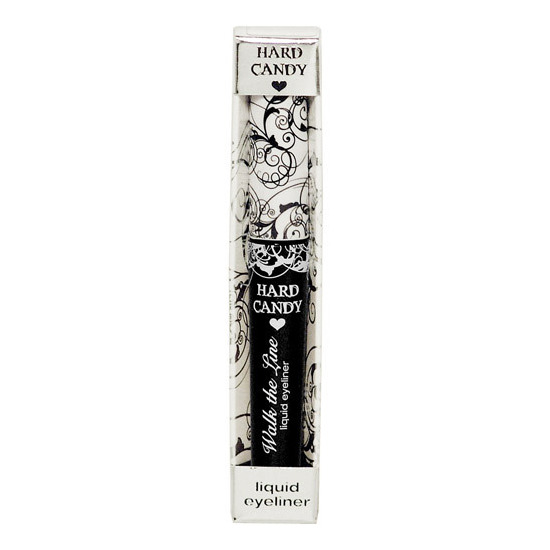 Rollover image to zoom
Reviews

Nice Quality
This is a very good quality eyeliner, I have it in Asphalt(Black shade) and I really do like it, it can be a bit goopy at times, but it's fine. It's very pigmented a really great deep black! Also, staying power is great! If you apply too much liner in one spot, it can get a bit patchy through-out the day though.

i love it!
I love this eyeliner!Every time I use the glitter eyeliner it doesn't dry out,I have a glitter liner from nyx and it dried out after a few uses.thats my least favorite product from nxy,back to hard candy I use the glitter liner to add more to my designs i draw on my face.If i want a lil extra to my black eyeshadow.

Makeupfromthenorth M.
Nov 13, 2012
One of my top Favourite eyeliners
This liner in asphalt is one of my favourite liners ive every tried and ive tried many of them. If i were to put this on at eight in the morning then wear it all day and all night sleeping on it, it still looks as if i just applied it when i wake up. this is an amazing formula that lasts a long time and its also a very pigmented product. i would recommend this to anyone either just starting out or a professional makeup artist.

you want this...i promise.
iiiiii love this product! i was never the best with liquid eyeliner. it was hard to put it on straight and even and it was just messy. I love this brush and this formula. The brush is so easy to just make one or two clean lines and it dries almost instantly. I haven't had trouble getting it off. I just use my regular makeup remover wipe and swipe across my eye. I hope you all go out and buy it because it's so awesome and so inexpensive.

I have repurchased this eyeliner in Asphalt (Black) so many times I stopped counting. It's very pigmented and doesn't smudge or transfer at all. It has a brush applicator which can take some getting used to, but once you get a hang of applying it to your eyes it's a piece of cake. It's so affordable which I love. I haven't tried the other colors but I might pick up some more colors.
Great Purchase!
I was looking for a glitter liquid eyeliner. I was going to purchase the $18 urban decay heavy metal one but while at walmart I came across the hard candy glitter walk the line liquid eyeliners and decided to try the gold one. For 6 bucks you really don't have much to lose. As soon as I got home I tried it and automatically fell in love with it! The glitter comes out with a beautiful sparkle and it is not thick chunks of glitter so it makes a nice line and looks very clean. Love this product and I'm super happy that I waited on the $18 investment and this awesome deal.

Definitely a repurchase.
I got them in the turquoise & in night sky. Night sky - I've never seen an eyeliner with such a unique color. The multicolor glitter really is such an amazing effect when I'm in the sunlight. It's not all that pigmented, however. So I find myself having to go over it again. Which creates a hastle, because compatred to my other one, the turquoise, it doesn't dry that quickly. Which can be a good or bad thing, depending on how good you are at liquid liner (; Turquoise - This, unlike the night sky, is a very rapid dryer. Its pigmentation isn't all that bad, but it isn't completely opaque on the first try either. The color is a very nice one. It's one of the better turquoises I've come across. It's rather difficult to remove. I'd go as far as calling it waterproof. Because it took some scrubbing with a makeup remover wipe for a while before it started to budge. It's without a doubt a fantastic all-night liner.
For the price, these are definitely great liners! This review sounds kind of negative in some parts, but I will absolutely be repurchasing these.

LIKE :)
SO I bought two shades of this eyeliner, the turquoise and the black. One think I automatically liked about it was the package, it was so pretty as well as the bottle. It was pretty and had a nice design on it. The turquoise one is very noticeable but does not look overdone. It has a nice texture. The black one was more heavy in my opinion. I just started to use liquid liner so I could use more practice.. I dont think it was the liner itself that was messy. Another great thing about these are the price, theyre only $6! Very good quality and they lasted all day alone, even without the primer. Excited to make more purchases from Hard Candy in the future :)

Doesn't come off easy.
I have the color "Lace" which is the silver shade. I wore this one as a base on my lid, and let me tell you, this takes forever to dry. After like 2 min, I just put a silver eyeshadow on overtop. When I woke up the next morning, after taking off my makeup the night before, my face was covered in glitter. And it was bulletproof that day.
---