Hide & Glow Cheek - Cheek Tint Duos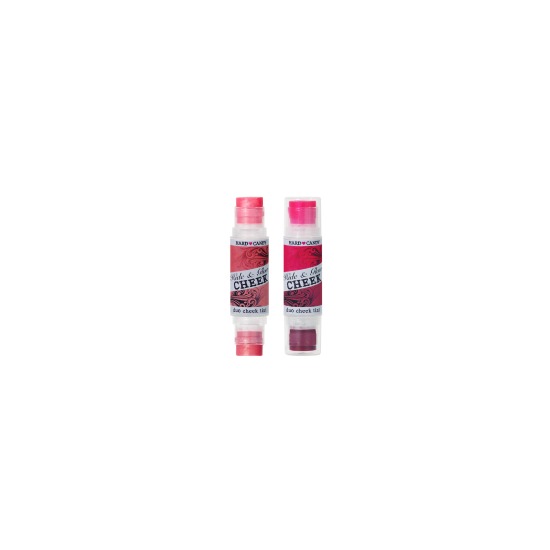 Rollover image to zoom
Reviews

Bianca Nicole C.
Jun 07, 2012
I loved it.
I bought these for the winter and they give me a very nice sheer coverage and I very light so you can see these on me like color on paper. I was happy with the product reasonable price and comes with two colors. I bought the ones above and I love them so much.

AlmostStylish X.
Feb 27, 2012
Its just alright
I was looking for a cream/gel type of blush for the winter since I feel that powder can be a bit drying during those months and can look lackluster.. This looked like a good option and I like the daul color options but its a bit greasy and can be awkward to apply.. Not bad pigmentation but I'm going to keep looking...

SierraLeo M.
Feb 12, 2012
I love this blush duo. It worked for me really well and i would definitely recommend it to my friends. It lasted all day at school, comes off easy, and didn't feel sticky or heavy. It gives a great flush of color when I'm in a hurry in the morning and I use it almost every day.

This is an okay product. Note, there is a trick to applying it that takes some experimenting to discover. I don't use it often, but when I'm in a hurry and want to add some color to my cheeks this is what I use, it is quick and simple. If you know how to use it properly it can work wonders. (I have a tutorials of all sorts of makeup tricks you can use.) I would recommend this along with a quick tip of how to apply.

Disappointing. =[
http://www.youtube.com/watch?v=r831RAmsHsc
I did a video review of this product but I thought I'd type it out as well. Pigmentation: Not great. The brighter side was alright but the lighter colour had NO pigmentation. Blending: It is smooth and easy to work with after it's applied. Texture: Greasy Longevity: Lasts maybe 30 minutes alone and about 1 hour if set with powder blush. True to package: Neither of the colours showed up as they appeared. Also, the packaging is deceiving. There isn't as much product as it appears to have.
---