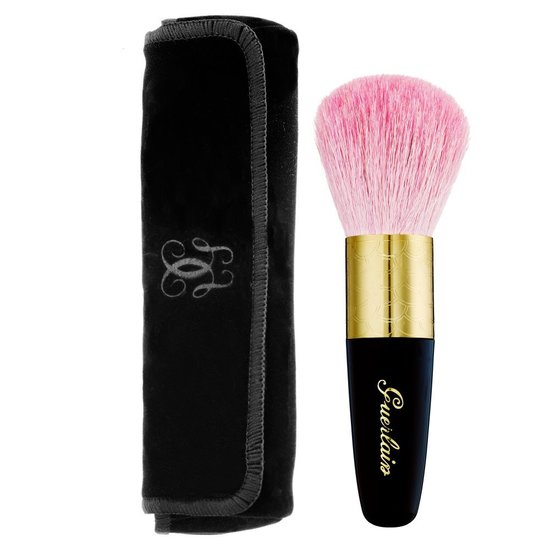 Rollover image to zoom
Reviews

Katherine Y.
Mar 09, 2011
I was hesitant to purchase this brush because a ton of people said that the brush was quite rough on their skin. I ended getting it anyways since the brush is intended for the meteorites. When feeling the brush with your hands, it does feel a little rough, however, I use it everyday and it doesn't irritate my skin at all.
Fortunately, I was able to pick up this brush (the one with the white handle) at an airport duty free shop. It cost $30 and no tax. I think at Sephora, it's $36 plus tax? Not sure but I've never seen the brush at an actual store, I think it may only be available online or may only be purchased at certain stores.
Anyways, I think it does a fantastic job at picking up color from the product. I've used other brushes (I tend to stick with dense flat top brushes) and I think this one did the best job. However, I think you can use any face powder brush and it will work best for the meteorites.
After washing the brush, it has shed some hairs. Hopefully it will stop. The brush also has a fairly short handle similar to travel size brushes. I personally prefer shorter handles because I feel I have better control. It comes in a velvet pouch so you can take in your purse.

I bough this brush along with Meteorites. I read privious comment, yes its quit rough on the skin. It's not that brush where u want to invest money. The most interesting about this brush is that it's pink and looks different but there are better brushes out there, MUFE, Shu Uemura, even MAC, etc
---