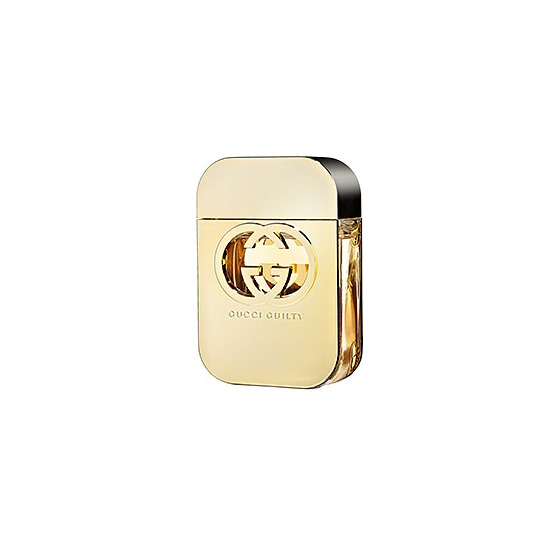 Rollover image to zoom
Reviews

Wow.
I don't personally wear this perfume, but my best friend does. My chemistry doesn't mix as well as hers does with this. If I wore this perfume, it wouldn't smell as great as I'm used to smelling it. This review is based off of what I smell on her and what I smelled off the sample paper.
I'm the kind of person who can smell perfume/cologne the second it comes near me. Quite a few can make me nauseous, but although this is on the stronger side I still love it (for my best friend) and it doesn't make me queasy.
Price: - 55 - 95 USD - Quite a lot cheaper than what I would expect Gucci to come out with.
Packaging: - The bottle is easy for us to grab and spray. However, one should be careful because the packaging is a metalloid (I think) and can get scratched up easily or get fingerprints all over it. - I think it can look like a little pocket or a flask at times.
Scent: - If you've ever smelled Euphoria (women's perfume) this is the lighter version of that. I feel like Euphoria is the deeper, sultry version of this scent and Guilty is the lighter, vixen scent. Gucci still contains the sensual smell even though it is from a different company and lighter. - This perfume is basically like Euphoria minus the man smell. - Notes: Mandarin, Pink Pepper, Peach, Lilac, Geranium, Amber, Patchouli. Let's be honest, I have no idea what Pink Pepper smells like, Amber is a fossilized sap, and NO idea what Patchouli is. *shrugs* - For as many floral notes as there are in the perfume, I honestly wasn't able to smell the floral until much later and even then it wasn't strong. Compared to Marc Jacobs Daisy - it seems as this only has one petal of floral instead of a whole bouquet. - Long Lasting - Mixes well with Love Rocks Victoria's Secret Lotion.
Would I recommend it? - Definitely. If you can wear Euphoria well, then you'll love this. - Even if you cannot wear Euphoria well, you should give this a try.

Tryphena L R.
Jul 17, 2012
Flavour to the max
I love wearing this perfume, and so did my friends. I wore it to school (always) in the morning, and it pretty much lasted 'till the night. It is amazing. So floral and yet spicy at the same time. It's amazing. Plus, Chris Evans is pretty hot (;

My Signature Scent
I have never found myself to have a "signature" scent. I have always bounced from one brand to another...whatever I thought smelled good. I received a sample from Sephora with my VIB points and I have used NOTHING else since then. This smells so good. The scent lingers throughout the day and doesn't fade fast. I'm in love with this perfume.

One of my FAVORITES. I love the packaging, so gorgeous. The scent is wonderful, very musky yet sweet. Definitely a "sexy" scent. I LOOOVE this on days when I need a pick me up, because seriously it is the bomb and makes you feel great. Always get compliments in it as well!

Very Sexy Scent
I received this as a birthday present a couple of years ago & since then it has became a permanent must have in my collection! I've repurchased this so many times since then. It's a very unique sexy scent that last all day long which I love! This is my go to every day, any day, any where fragrance.

Beautiful!
I can honestly say this is my go to perfume got this as a gift.
It's natural smelling, warm, sensual, and so beautiful! A must-have for me. Guilty is a very warm human-skin scent, and its olfactory color is brown, to me. It has subtle, under-the-radar sensuality. For me, this is the best type of perfume -- better than outright floral or fruity scents.
---