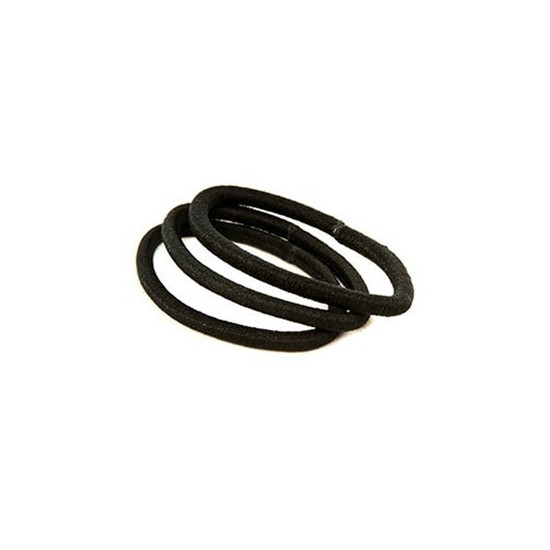 Rollover image to zoom
Reviews

Love These
Best hair ties I've ever tried. There are plenty of knockoff brands but none last as long or are as gentle on hair as these are! I have very sensitive hair so these are great for me. They don't tug and it's easy to get them out no matter what hairstyle I have going on! You aren't going to get a better tie than this!

Buy these all the time!
These are great! I keep purchasing them! Sometimes they will break and it gets annoying after a while. I've only had 3 break in the time I first bought them. Other than that I think these ponytail holders are amazing :)

A Classic
These are the ultimate hair-ties. I grew up with the Goody elastics- they've always been a staple, my whole life. I love how these come in different color packs, and texture styles. They can be stretched out over time and not immediately snap (well, sometimes :D) I love matching my hair ties to my MU or outfit. These will last forever and you get plenty in one pack, plus they aren't super expensive. I recently chopped all my hair off, but I had dreads and these were great for holding all that weight up, in a high bun or a bun on the nape/back of head. I'll use them when my hair grows out, and probably the rest of my life! <3

Long time goody customer, but this product really takes the cake!
I love everything about this hair band, from the versatile colors, to the fact that it doesn't snag my hair, and when I want loose curls overnight I'll just put it in a loose bun and it holds on all night with my tosses and turns! Only one out of the bunch broke on me from pulling on it too hard, but I love the colors that come with it! I'm a usual black hair band girl, but this summer I'm going to move to some bright colors thanks to Goody!:)
---