Floral Cherrynova Natural Nourishing Shampoo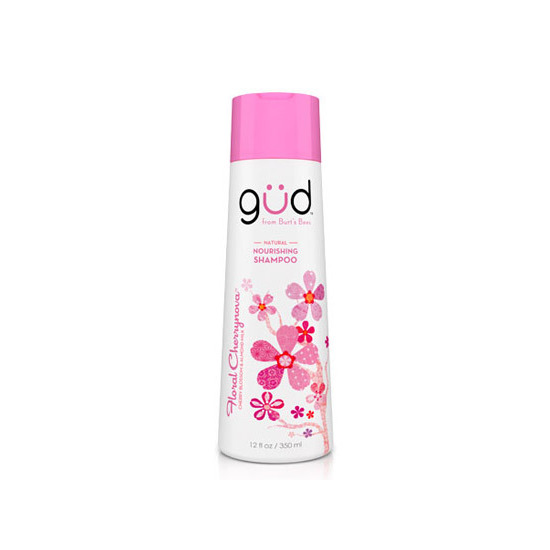 Rollover image to zoom
Reviews

Nancy-Lee C.
Nov 15, 2013
Smells amazing!
I was the lucky recipient of a Gud Klout Perk which included the Natural Body Wash in Floral Cherrynova. Described as the scent of soft cherry blossoms and almond milk, I find this to not only be softer smelling but less artificial than Bath & Body Works Cherry Blossom. But that's the point, right?! I am also happy to report Gud is Paraben, Phthalates and Petrochemical FREE!!! Plus NO animal testing! YAY!
Clear in colour, I found this shower gel to be very moisturizing thanks to the inclusion of chamomile. It rinsed off completely and the scent did not linger strongly on my skin afterward, allowing me to apply my perfume as usual and without fear of smelling like a fruit stand.
The white plastic vessel is constructed of 25% post-consumer recycled plastic and contains 10 fluid ounces of product. It is about 6.5" tall and 2.25" at it widest point and features a pink pop-top style cap, to match the cherry blossom artwork on the label which held up well in the shower and did not peel off.
---