Skin Renew Anti-Dark Circle Eye Roller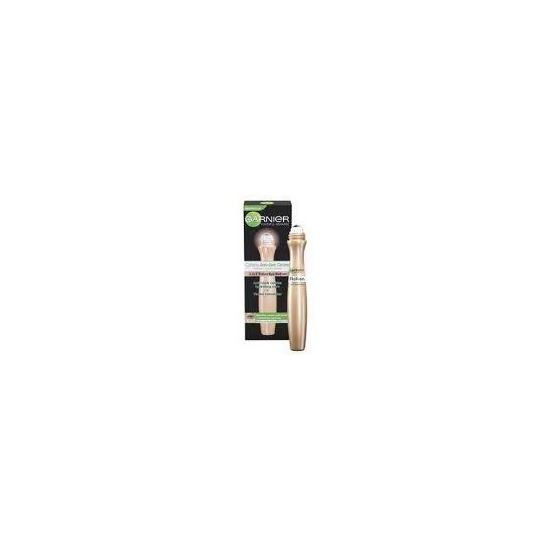 Rollover image to zoom
Reviews

Does the job
I've been using this product for over 2 years now. I use it with every make up application under my foundation to cover up my bags. It really does what it says

Not what I was looking for
I bought this in hopes of it helping my dark circles eventually dissipate since lately my allergies and stress have been making my bags look worse than usual. Instead I found it to be more of an under eye concealer. I rarely use this now that I bought it because sometimes it makes my eyes sting and if I'm not wearing any other makeup you can see where it stopped blending on my face. The product does stay but if I wanted an under eye concealer I would look elsewhere.

Its amazing to me to see how many people love this product. It just didn't work for me. The color of the product was to orange for my skin and was hard to blend in. My eyes did seem not so puffy, but the product creased under my eyes in just an hour or two.

Love
I absolutely love this product! I don't buy high end concealers but I have tried many drugstore types. No matter how many I try and like, I always end up going back to Garnier. It's semi-liquidy and when applied it blends nicely. I kind of have dry skin under my eyes and I am always afraid for product making the dry patches stand out, but this helps cover and lighten underneath my eye and fortunately doesn't make my dry patches stand out. I wouldn't say this is 100% coverage but the coverage looks great for an everyday look. Also, the metal roller ball is nice and cool, it helps me wake up and it's very easy to apply and blend. It also seems pretty long wearing and doesn't set into fine lines. The only con I have noticed is that there isn't many color options, so it may be hard to get one that suits dark skin colors.

too bad
first let me give you the pluses.it is a great eye brightner.love it.the staying power is not to bad and it last a long,long time.that being said,the downfall is it settles way too much into fine lines, and you get to notice them more.how flattering.so wish it did not do this.you cant roll away dark circles as it goes on way too mch doing that.i just dab a bit o with the tip of the ball then tap gemtly with ring fingers to blend.it gets 3 stars for the nice brightening effect but thats it

I use this stuff everyday. not really sure why, but it just seems right. I love the fact that it somewhat covers my dark circles, but don't put the tube upside down in your makeup bag...will leak. I wish it would really correct the dark circles, that's the only reason I'm so so about this stuff. It was pricey, and was wanting a little more bang for my buck, but I love Garnier, from their make up to hair products, so I'll stick with this stuff, but I won't be buying anymore....sorry guys

BUY IT
i am a sucker for buying new products but after buying this i never bothered looking at anything else because its A.M.A.Z.I.N.G ive been using it for almost half a year now and ill go buy another one when mine finishes its really worth it. i use it everyday its part of my ''routine" now. i dont feel its on because it blends perfectly and its so light and has just the perfect coverage. bought MAC and benefit before this product but never bothered using them cause this is the best HIGHLY RECOMMENDED.
---