Technician Color Care Mask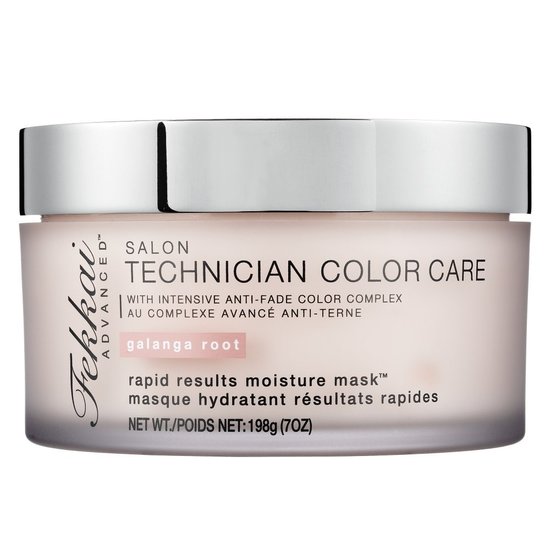 Rollover image to zoom
Reviews

Best hair mask ever.
Coloured hair or not .. This is fantastic! A little goes a long way, smooth it all the way through your hair and you only need to leave it in for a few minutes. Perfect amount of time for shaving your legs and washing your body whilst it does it's thing. It lasts for ages! And it makes your hair feel SO silky smooth and soft. It also smells really nice! Absolutely recommend this for everyone! Gives your hair such a great condition. A+++

I'm impressed.
I've been looking for a solid mask to help with the damage that bleaching has done. After leaving this on for only a few minutes I can see a big difference in the texture and shine of my hair.
I was too tired to let my hair dry completley before bed so I slept on it damp. Usually it's pretty frizzy by the time I wake up in the morning, but not today! The ends looks amazingly healthy. Even though it's heavy conditioning my hair feels super light and has great volume. The grapefruit scent is really delicious too. I can't wait to use it again!

Great for people with damaged hair.
I bought this product during the summer. I am the kind of girl that is always coloring/ and bleaching my hair so I am always on the lookout for products that will help seal my cuticles and add moisture and maintain my hair color without fading. On occasion I would use this hair mask right after bleaching because that is when my hair would be the most damaged. It would feel dry and fried!! So I would use this in the shower and I instantly noticed a HUGE difference, my hair was moisturized, the brittle dry-fried feeling was gone. The most important thing for me was that it didn't leave that GROSS waxy oily hair that I absolutely hate!!!!!! Great product, it is more on the pricer side, but mos def worth the investment.
---