Seriously Shines Free Mattifying Oil-Free Moisturizer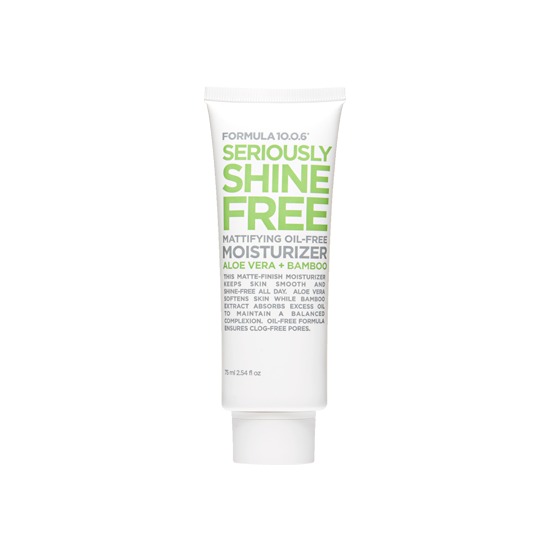 Rollover image to zoom
Reviews

i love it!!!
i got this a few weeks ago from my local Ulta store. i saw some not so great reviews of it but i figured i would give it a go to form my own opinion and i am so glad i did. it really does help to keep my face from getting super shiny during the day and it works extremely well under my makeup too. my skin feels nicely hydrated without being oily. i also noticed that my skin seems to be breaking out a a little less since i've started using it too (which is always a plus in my book) will most definitely purchase this again : )

I saw this product about 4 months back in a seventeen magazine and thought i might try it. (mostly because it was only $6 at Ulta) I'm on my second bottle already & almost ready to move on to my 3rd. This moisturizer is great for combo skin like mine. I love the fact that it really does do what it claims, 'Seriously shine free'. It leaves my skin with a nice gentle feel, and with a matte finish! I have yet to find a better moisturizer than this!!!!!

I had read some not so great reviews online about this product 1.not smelling good 2. leaving skin feeling dry and 3. not being all that great in general. well, from my experience I found this product to smell fine, almost a little floral scent. I also found that it left my face feeling so moisturized but without the sticky oily feeling other moisturizers do. The ingredients are great and are great for the skin. I will buy again!
---