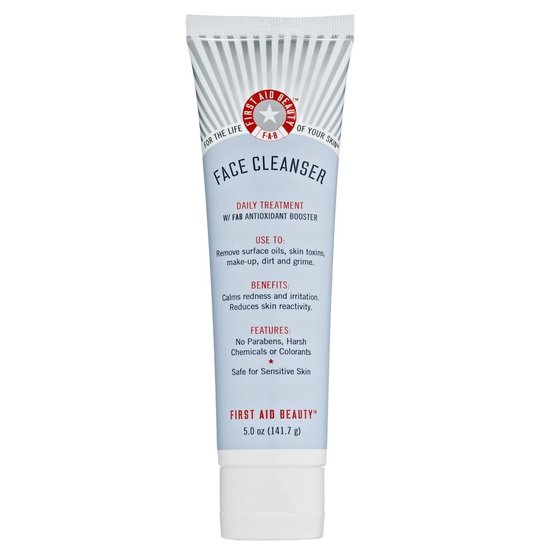 Rollover image to zoom
Reviews

Love it
As someone who has dry skin and very very very sensitive skin, It is hard to find a cleanser I can use and not dry out my skin. I used to wash my face with water and only use facial cleanser three or four times a week: that's how sensitive and dry my skin is. But sometimes I wear makeup and it does not feel clean when I do not wash my face with face cleasing after taking off the makeup. This is the only thing I can use daily. I am leaving the US soon and I am so panic because I do not know where to buy it in the future. I have stock three of this. Hope Beautilish can carry this product one day and ship it worldwilde! Their lotion is also great!

Stephanie M.
Oct 13, 2014
Love it so much, best cleanser ive ever used!
I heard about this cleanser through a bunch of youtubers, so I thought I would give it a try. I bought the sample pack with the cleanser, moisturizer, and toning pads and instantly fell in love. It is such a light weight and airy formula. You could go to sleep with some breakouts and wake up the next morning with no pimples to be found. I recently bought the full size and for $20 it really is a great amount, and you only need a dime size of product for your whole face. Highly recommend it!!

Love this cleanser!
I recently began having a lot of breakouts and blemish spots on my cheeks that my old face cleaner wasn't able to get rid of but after using this for a week, I can already see a HUGE difference!
The cleanser has a whipped lightweight texture that foams up a little when it comes in contact with water. It has a light pleasant scent that leaves your face feeling squeaky clean without that tight dry feeling afterwards.
---