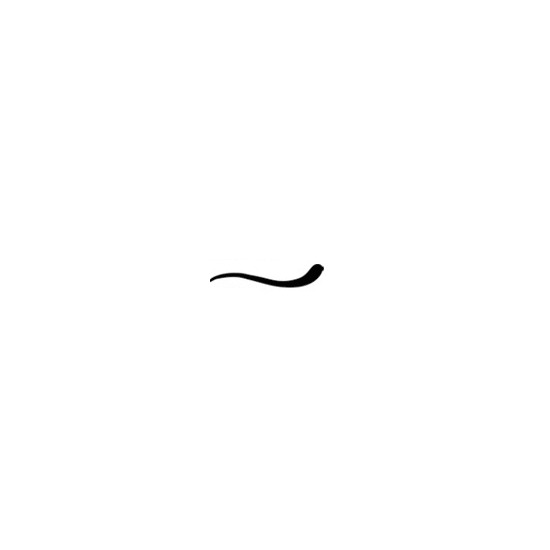 Rollover image to zoom
Reviews

Great Precision!
I'm not very good with a liquid liner, and I never feel like I have them even and steady enough, but Eyeko's Skinny Liner combats that problem. Rather than a brush, it's a pen tip, and an ultra fine one at that, which makes it feel like you're literally just drawing it on, and of course, enables you to hide any mistakes! For any one else who struggles with liquid liner, this is definitely the product I recommend, but I had to deduct a star for the fact that, with the absence of a brush tip, some more dramatic line styles are hard to replicate. However it is a total handbag essential as it completely gets rid of the risk of liquid eyeliner spills! A great product overall.

Gabriella H.
Dec 27, 2013
What went wrong?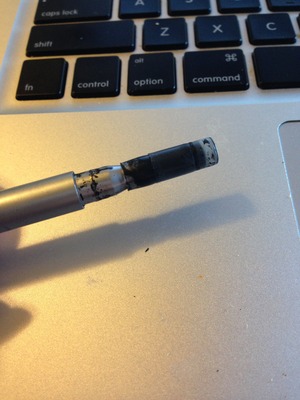 I liked this eyeliner for a while, I mean for the price I figured it was a decent eyeliner. It was my first felt tip, and personally I found it to be a little thick so it required quite some practice. Then everything started going downhill. My lid seemed to have broken (refer to the attached photo) and my pen started drying out. Actually, it began to dry out while I was using it! I would NOT recommend this eyeliner. I feel a little harsh, but maybe I'll give it another chance once my heart is healed.

Got this in my Birchbox and I have been using it almost everyday ever since. It is good stuff that gives good precision and stays on during Houston summers. Need I say more? I have a similar eyeliner from NYX and I don't like it nearly as much. If I can find it and the price is right, will purchase when I'm through.

Amazing eyeliner
I normally tend to stay away from felt tip eyeliners because of how quickly they dry out and the lack of ink filling the tip itself. I was hesitant to try it but I found the mini version along with the Eyeko mascara at Sephora and all I can say is WOW! I applied so well and has perfect precision. The tip hasn't lost it's shape and there is always a perfect amount of ink in it so I don't have to go over each spot. It's amazing for thin lines but just as great from thick, large wings. The best part? It lasts all day long, it doesn't easily smudge. I have definitely found my new favorite eyeliner.

Amazing Find!
I absolutely love this product! I would have given it the full 5 stars if it wasn't for the fact that it can tend to dry out if using it for a while. But the color pay off is amazing and is very easy to use!

My New Fav!
This is my current favorite liquid liner. The felt tip is stiff enough for precision, but soft enough to swipe along the curve of your eye lid. This pen creates beautiful lines and goes on one smooth stroke. You can make the thinest to the thickest lines so easily on this.
I love the pigmentation and its staying power! I put it on in the morning and it stays on all day long, with no smudging or fading.
The tip on the Eyeko is stiffer than the Stila tip, but even then, I feel like I can get more product on in one swipe with the Stila, while I have to go back over a few times with the Eyeko to get my desired line. If you look at the picture above, you can see the difference in tips. You can also see that the Stila liner is much darker and fills in much better than the Eyeko.
Either way, I'm loving it and using it everyday (to conserve my Stila for days when I need waterproof liner).
Highly recommend.

Amazing Liner! Stays put all day!
This pen style liner stays on ALL day and doesn't ever smudge. Really easy to apply and I'm able to achieve that cat-eye look with minimal effort. Then pen doesn't dry out from laying on it's side in my makeup bag and doesn't get that fuzz on the end of it like some pen liners do so you always get a sleek line. You can easily make a thin line or thicken it up and can also use it on the lower lash line. It stays! Highly recommended.
---