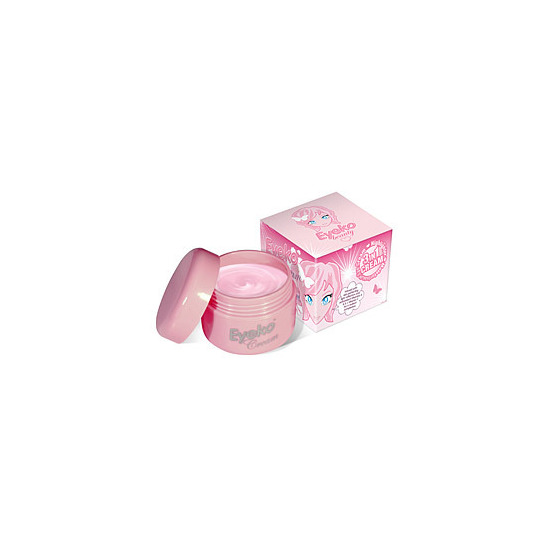 Rollover image to zoom
Reviews

Great highlither, not suitable for anything else
As other people said before me, I don't think this would be a good moisturizer nor eye cream, that's why I'm not giving it 5 stars - because it doesn't do all it claims. Anyway, as a highlighter I really like this. You can also mix with your foundation or moisturizer to achieve a dewey look, but be careful! Just a tiny little bit is enough!

Not my favorite Eyeko item, great for photos.
I had no idea this product was for eyes and moisturizing. I keep using it as a Highlighter, on the cheeks and nose. But I'm always carefull about it, you have to blend it very well, or you'll get that plastic look, shining a lot. The cream is quite thick, and dries very quickly when applied over the foundation. You just have to blend it carefully and always apply sparingly. Not my favorite Eyeko item, but not useless. Great for photos!

Highlighter, not a moisturiser or eye cream.
I have mixed feelings about this product. First of all, it really isn't an eye cream or a moisturiser. The texture tells you that outright.
One thing I love it for: highlighting. I use a dab of this on my cheekbones, temples, brown bone, nose bridge, etc. Gives me that healthy "natural" look.
It does have a weird, plasticky smell, though, so even though it's never given me pimples, I still sort of find it weird to use this. I'm always on the fence about its "safety" LOL.
It's a giant tub for such a low price so I still love it, though.
---