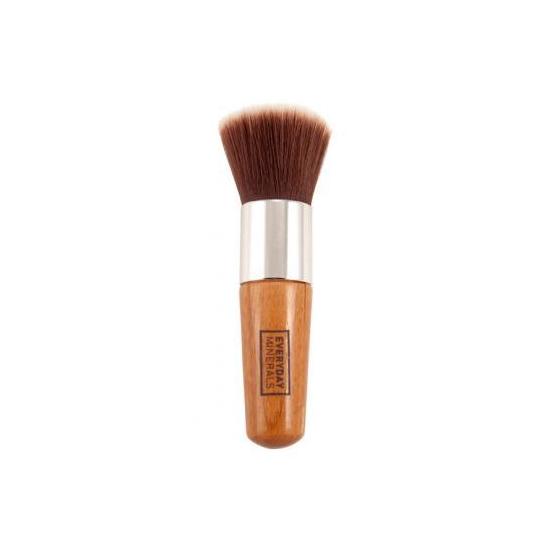 Rollover image to zoom
Reviews

AMAZING BRUSH
I so love this brush. It's incredibly soft and dense. It's great for applying a number of products: all types of foundation (liquid, powder, mineral) and excellent for less pigmented blushes and bronzers. As Jacqueline already mentioned, it gives excellent coverage due to high density. It does not shed at all. I've had it for 2 years now and not one bristle fell out (mind you, I wash it every other week). Also, it's as soft as when I bought it. For a relatively low price, you get an amazing quality brush that makes foundation glide on so smoothly and evenly, not brush strokes are visible and everything looks so natural. Highly recommended.

Jacqueline L.
Jul 17, 2011
SO soft + amazing coverage!
I've been wearing mineral make-up for about 5 years and have tried all kinds of kabuki and powder brushes. None of them compare to the performance of this brush! My first impression of this brush was that it's soooo soft! It made my skin so happy! =) (Bare Escentual's kabuki was too rough.) The denseness of the bristles allows for great coverage and saves product! When I swirl my brush into the minerals, the product doesn't sink into the brush. Instead, it sits right into the top portion of the bristles. This lets me use all the product that I loaded onto my brush. Awesome! I have yet to try the ever-so-popular Sigma F80 brush, so I can't say this brush is better, but it sure is DANG good! At $11 each, this brush isn't the cheapest, but I think it's pretty fair for such a great brush!
---